Call it whatever — hard seltzer, spiked seltzer, boozy soda water — it's a drink that has turned heads in the recent past. What was once considered a niche category, a fad, a drink for the uninitiated, something for beginners before you moved on to the more serious drinks, has been on the rise with its timing fueled by Covid, and the general shift towards limited-yet-conscious drinking. In the beginning it was called "the world's first, brewed alcoholic lemonade" by the Aussie brand, "Two Dogs", circa early 1990s. Now, it's generally accepted in the US which has added more shades to its personality and pushed it to become a global citizen. The drink has found a home in India too and is making waves across the board. Despite its tardy awakening from the slumber of adolescence, hard seltzer is becoming a permanent addition in the spectrum of daily elixirs, and you must know about them, or fear being called a social outcast! 
SELTZER - A BRIEF HISTORY
Let's go back in time a thousand years. Across the world there were mineral springs with naturally sparkling waters. Rich in nutrients, they were lauded for their medicinal value, whether consumed or from bathing in the waters. Seeing an opportunity here, some towns started bottling and selling them. One of the towns in Belgium was called Spa, contributing its name to the detoxifying and cleansing rituals of today. Another important German town was Niederselters which has etymologic roots with today's moniker, seltzer. For marketing and commercial reasons perhaps, all waters came to be called 'Seltser's water', which over the years was reduced to seltzer. Simply put, mineral water with a kiss of fizz equals seltzers, capisce!!
In 1772, Joseph Priestley, an English chemist, figures out a way of infusing water with carbon dioxide. A Swiss watchmaker, named Schweppes, chances upon this miracle and builds an empire around it. By the 1880s Europe was fixated on bubbly water. The Americans, however, thought minerals were a fault of nature and started neutralising the water, carbonating it and shipping it to bars for soda fountains and bottling it for homes. During the Prohibition of alcohol in America and the giggle-water gone, seltzers become the fallback for a decade and a half. When President Franklin Roosevelt lifted Prohibition in 1933, and denizens started looking for something different and flavoursome, colas took over, overtaking the craze for seltzers. However, as nature has it, civilisations turn tides and are now visibly bidding a slow-but-sure adieu to these sugary alternatives, replacing them with low-sugar, low-calorie, sophisticated drinks, bringing seltzers back in vogue. 
So what exactly is a 'hard' seltzer? In geek speak, it's carbonated water that's been flavoured and spiked to typically around 6% abv. The initial examples were mostly brewed with barley or cane sugar, but they could also be wine based. The general norm now rests on grain-based neutral spirits, probably due to the ease and size of production, pace of filling shelves, conducive financials, etc. Nonetheless, seltzers are characterised by minimal sugar and calories, pleasant flavours, bright labels and ease of drinking. 
INDIA'S TRYST WITH SELTZER
India's tryst began with Bro Code, which was a decent product for its time but it didn't quite make it, much like the first American brand, Zima. However now, the US market has boomed with growth spiking at 285% at times. India is adding its own homegrown varieties. Pursue, IST, Raya, and Barney's are the names to note.  
Anish Reddy, founder of Pursue had his first hard seltzer in the US. He began with some skepticism but his inhibitions came tumbling down after the first sip. "The US has been a great cultural driver," he says. "Look at Truly and White Claw's journey. When Covid hit, I returned to India but there were no hard seltzers to be found. Often I settled for beers which left me sluggish and bloated. Having been in the distillation space ourselves for generations, I wanted to create something different, got experimental, and Pursue was the result." 
Pursue sets itself apart as a highly decorated brand, winning internationally famed Penta awards for its design and packaging and the highest 3-star rating from the International Taste Institute, Brussels.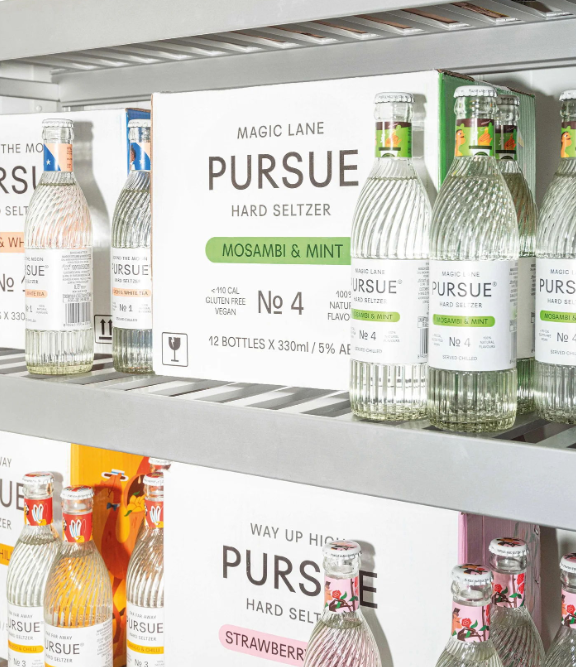 Jeet Khandwala, had a similar epiphany. "During my MBA days in Madrid, we drank a lot of gin. At the time of Covid I moved to Goa, with the idea of exploring the gin market. The RTD (Ready to Drink) scene was booming
and it was the largest growing category in the world back then. But there was hardly any alternative to beer, so we decided to launch our own brand." 
Raya, sets itself apart by re-distilling its botanicals on an ENA base, like a gin, and then cutting it down, while traditionally carbonated water is spiked with a bit of neutral alcohol.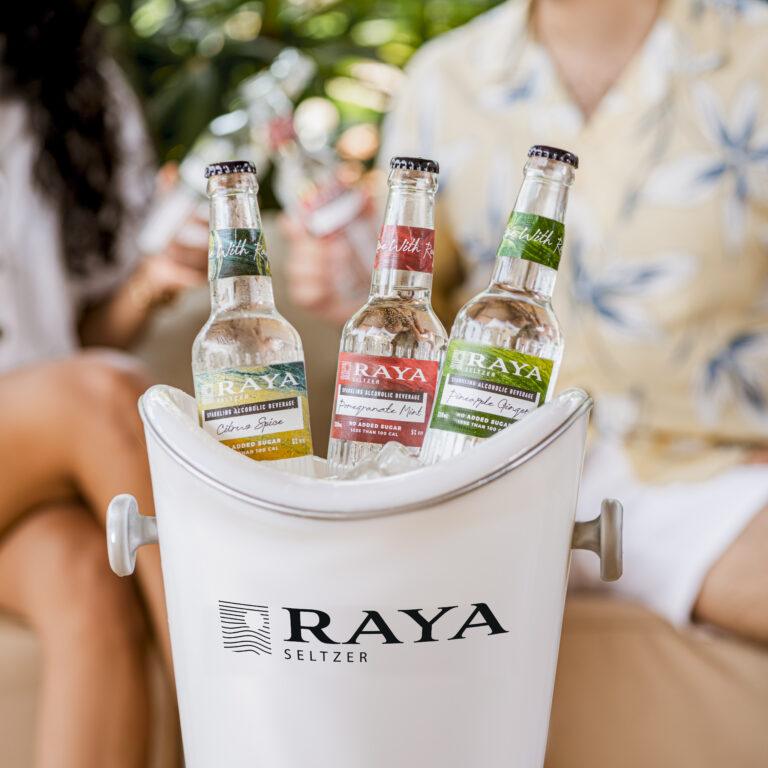 Ruchi Gupta is the co-founder of the How I Met Your Mother-inspired Barney's hard seltzers. She was a teetotaller who was watching global trends and decided to jump in. "Look at the US, French Fries are being replaced by pita bread and hummus. There's a health-conscious shift that's developing. Hard Seltzers are the equivalent in the alcobev world," she says. Barney's started in India and is now also available in Australia and other countries, showing that the category is truly global.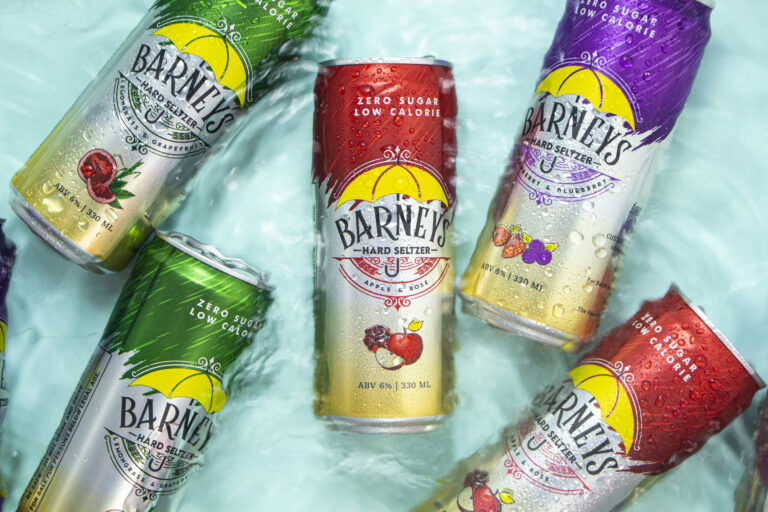 Krupa Shah of IST was another passionate and conscious drinker, looking for a more conducive alternative, who noticed the gap. "Most options were either sugary drinks or beer. So we took it upon ourselves to create an easier, lighter alternative."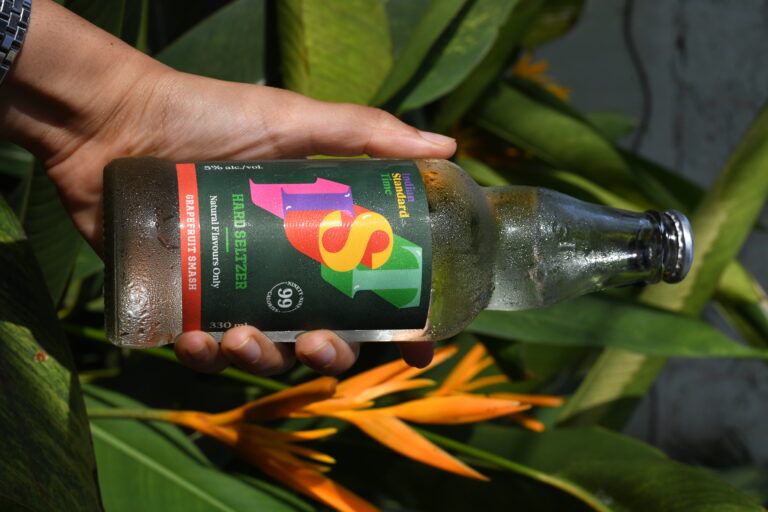 Hard seltzers are not aiming to compete with beers, breezers and cocktails but offering drinkers an alternative. The argument is that while beer is known for its confusing categories, rituals, and calorie level, hard seltzers are possibly the only natural response to the 4 to 6% abv category. There's no way this geeky, delicious group of drinks can be
passed off as just a fad. However, the truth remains that it may not be the most conscious of choices. For the longest time the only RTD choice was Bacardi's Breezers, an amazing feature in our early drinking days. Although breezers share commonalities with hard seltzers in their alcoholic base, changing trends have moved on and hard seltzer-makers are battling to set themselves apart.  
Krupa explains, "Considering excessive artificial colours, flavours, sugar, and calories, we don't want hard seltzers to fall into that pit. There's a growing impression that breezers are not for evolved drinkers. Though hard seltzers appeal to young people, we don't wish the category to be just for them and viewed as a frivolous drink. Instead, they are a drink for connoisseurs and those who seek complexity in the glass."
Jeet concurs and adds, "Hard seltzers should be looked at as premium sparkling cocktails without the hard work of measuring and mixing different ingredients."
Since the category is still young and is free from a cast-in-stone definition, the possibilities are endless. IST has two flavours currently, lemon lime and grapefruit. "We've all had lemonades and citrus drinks, they create a nostalgic connection, and grapefruit is a lesser known flavour which works brilliantly," Krupa says.
Pursue has four variants that work in pairs, Barney and Raya, as of now, have three each. "Since there weren't any Indian players, we took international brands as our yardstick," says Anish. "We worked with a mixologist to fix our flavours and a combination of ingredients to create a single unique flavour. Flavour combinations spruce up the taste
intensity and there are endless options to create."
Ruchi's idea was simple but hard-hitting. "Hard seltzers make you stand out from the usual flavours of orange, pomegranate, etc, and the combinations are hard to impersonate". Jeet goes on to present another analogy. "We wanted to make a herb and a fruit mix. We worked with a chef and even cooked some flavours together. A marriage of flavours makes it a much more wholesome drink." Pursue's four variants include mint and mosambi, strawberry and rose, mango and chilli, and peach with white tea. Raya's line-up features citrus spice, pineapple ginger, and
pomegranate mint. Barney's has strawberry and blueberry, apple and rose, as well as lemongrass and grapefruit.
With giants like Pepsi and Coke entering the category, one thing is assured, it isn't a bubble or a fad, and has the potential to grow. The drink is also being promoted as gender neutral. While beers targeted men and fruity, sweet, colourful drinks were for ladies, seltzers are for all, and their array of flavours please both sides. All the producers agree that the opportunities are endless, and that it'll be the most flavour-driven category unlike spirits, beers and, to some extent, wines.