The near-synonym for Indian wines, Sula Vineyards, India's largest winery, has been quietly shifting gears. It has consolidated its place as a market leader which has allowed them to focus on fine-tuning their engines and developing a new image. It shows in the confident renewed personality of their reserve wines, and new labels that are quickly gathering space on the shelves. In a conversation with Gregoire Verdin, Brand Ambassador, Karan Vasani, Chief Winemaker, and Rajeev Samant, the big CEO, Sommelier Gagan SHARMA learns about how Sula is making a subtle transition.
SULA VINEYARDS MAKING THE SHIFT – CLASSIC TO PREMIUM
Sula has always carried a new world image with more youthful, vivacious wines, much like Rajeev's personality. For many, this wine with brilliantly smiling sun on its label is their first introduction to the drink in the country. It's their iconic classic range that does the magic, and strives, successfully so, to deliver aromatic and fruity wines, some sporadically having a tinge of sweetness. Deriving from this success, over the past few years, Sula has now moved its focus towards adding new avatars of what they've already have mastered. Gregoire and Karan concur that the winemaking team has been pushed to leave no stone unturned in cashing the opportunity to experiment earnestly. And they've happily put on their mad scientist hats and gone hunting for more styles and expressions.
On my last trip to the winery in March, Karan did whisper toying with techniques like Carbonic Maceration, commonly used in Beaujolais and Rhone Valley reds, Appassimento from Veneto, and moving some of the bubblies to Charmat or tank-fermentation. This free-spirited experimentation has brought many new exciting labels to life. Country's first semi-sweet Sparkling Shiraz, is hard to put down, Sula's first oak-aged reserve white, Dindori Chardonnay, is a matured quaffer, and 'The Source' label wines that're classy, suave, and intellectual.
SULA VINEYARDS OPENS THE SOURCE
The Source has been the newest range to join Sula's family. The name comes from their namesake heritage winery resort, also country's first, with a Tuscan twist. Their Grenache Rose, also India's first, and the Sauvignon Blanc are the alter-egos of the classic range's renditions. Its labels are a departure from the traditional eye-catching Sula visual identity and are best described as subtle and 'old-school'.
Karan shares that The Source was always to be an out-of-the-box, more serious expression, with Rajeev confirming that. "It'll remain a separate entity, just as it is right now. There's no current need to add another wine under Sula's umbrella", he says. Gregoire humbly designates it as Sula's ode its craftsmen. Wines carry a French style and spirit with the Grenache Rose being utterly dry, vibrant, made in a fruit-forward Provence style. Sauvignon Blanc is expressive, astute, austere, and has some influence of oak to further add to the personality. Rajeev adds "our Sauvignon Blanc style has changed. It use to be grassy, people thought that's the style. Now, it's moved to a reductive style, with more tropical flavours that's made it more consumer friendly and enjoyable".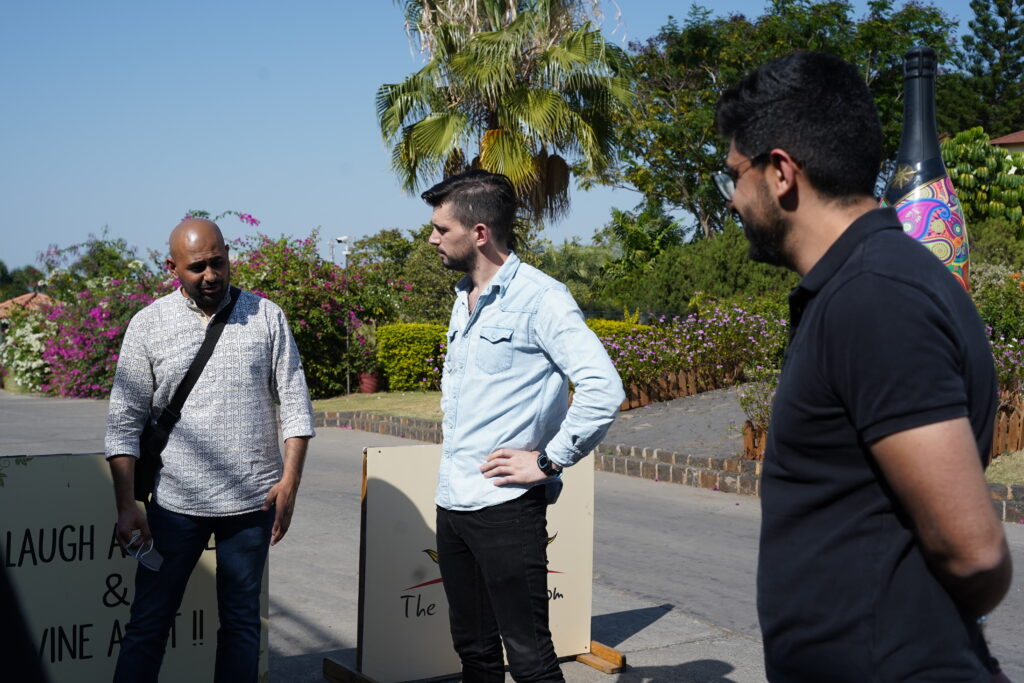 These two wines have also pleasantly surprised winery's critics, who often complained that Sula isn't doing enough to reinvent itself and that its wines are sweet, and not serious. The Source is a classy alter-ego, I say!! Placing it in the INR1000+ price-point, considered premium in most markets, is also a statement. Yet, I'd call it 'an affordable premium' as the quality does justify the price tag. And to complete the brigade, soon there'll be a red joining in!! A character-driven gentle Cabernet Sauvignon with a touch of oak.
SULA VINEYARDS' RASA & DINDORI PROMISES AND DELIVERS
The wines that created the strongest memories from my last visit to Sula were from their reserve portfolio. The three RASA reds and especially the Dindori Chardonnay have come along well. Sula's Rasa is an absolute blockbuster amongst any serious wine drinker with a keen eye from Indian reds. Though I loved their Syrah, I'd still place my bets on their Cabernet's future. Karan was very generous to serve us the first ever vintage of Rasa Cabernet Sauvignon from 2012, a well-aged beauty now, that was holding perfectly well, with barely any flaws to pick. Now back in 2012, most would refrain from commenting on the promise of Indian reserve wines. Looking at that from today's wisdom, this 8 year old Rasa Cabernet was way ahead of its time and a testament to what Indian wines were set to achieve.
Rajeev owes this change to better vineyards management techniques they've adopted over the years. Further, he says "it's the sum of small changes throughout the production chain. Earlier our reds were discouraged as smokey, having tar flavours, (he chuckled when I shared we called it the '
'), all of that is gone. Our barrel hygiene and strategy has improved. A simple step like taking the barrel room temperature down from 19C to 14C has made the wines so different. There's been a big up in our Rasa wines from the past and we'll stay bullish with them".
Gregoire, who is also the Head of Tastings, proudly shares that consumers are more and more excited about their premium reds. He returns more confident from each customer interaction, further confirming the direction of their efforts. He's also placing his confidence in the INR1000-1500 range which he reckons holds the greatest promise in the coming years. Karan gingerly mentions most of his new projects are in that segment as well. Winds of change are flowing…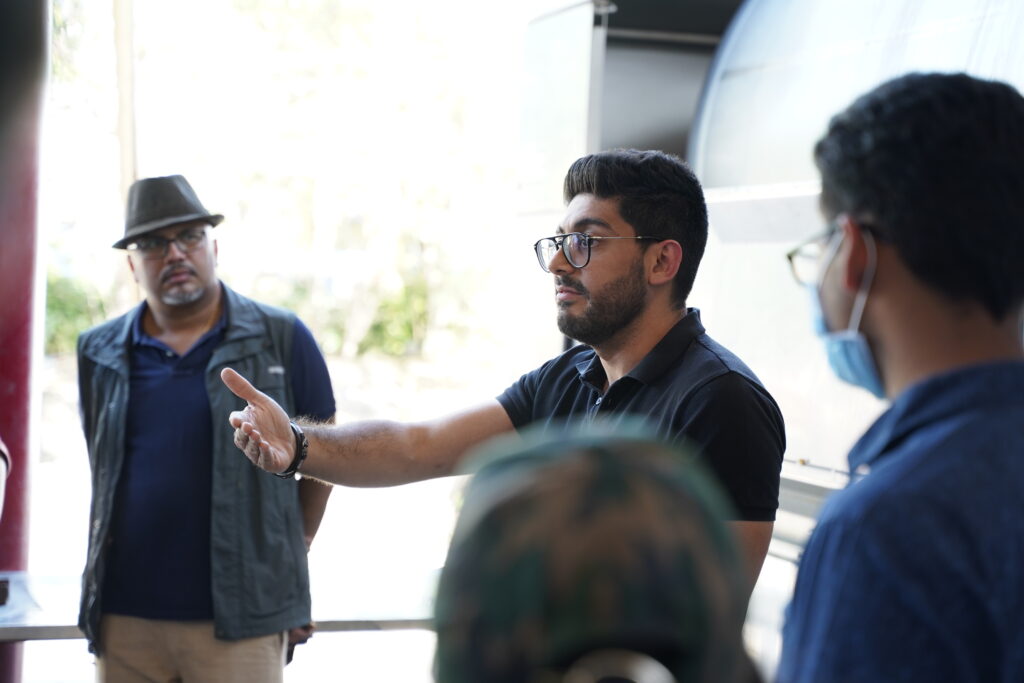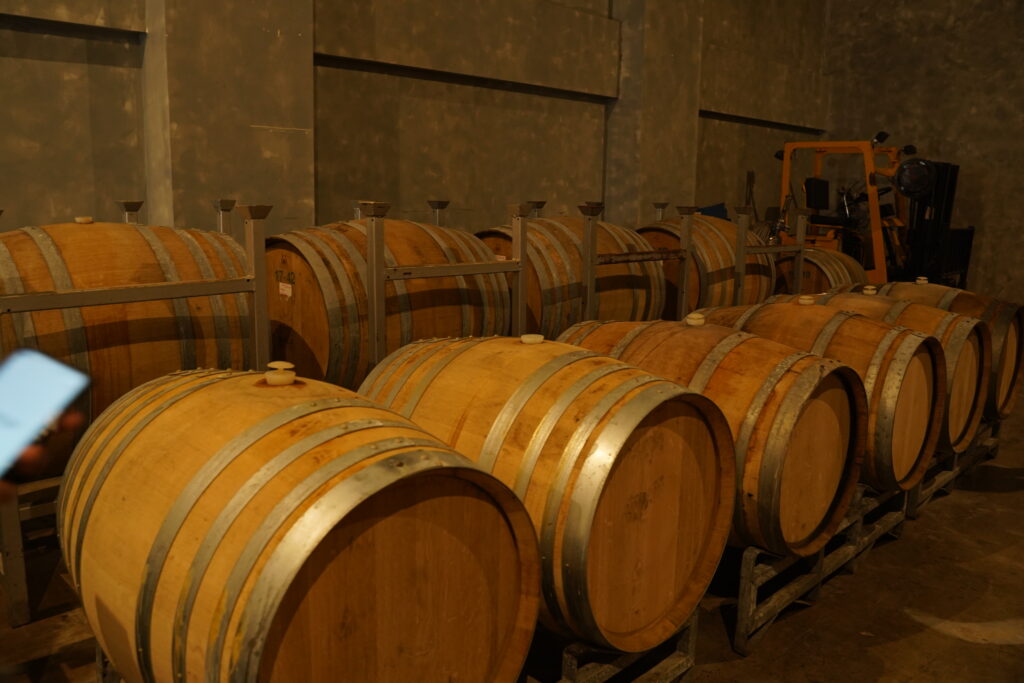 SULA VINEYARDS WEIGHS IN ON ITS WHITES
As to the whites, Indian wines have proved it's a segment that's only bound to get better. Anyone who's been relishing Indian whites over the decade can testify about their quality's progression. However, Rajeev still sees it in its youth with an upwards curve. "The quality has and will continue to get better. It has now reached the point where our wines would be at par with the same varietal of any international wine, or often better. We've seen that specially about our whites. Our 2020 Chenin Blanc is easily our best ever produce".
At the time of my visit, not only was I pleasantly surprised with Dindori Chardonnay, what was further impacting with what Karan mentioned next. "We've never had a barrel program for our whites, but now we do. We've specially designed these barrels and their regimen". When the market leader like Sula makes a move like this, it's a confirmation of where the market is headed. And the wines surely justify that. Dindori Chardonnay has the fruit-forward appeal with ample citrus and a playful oak, which pleasantly makes its presence felt, binding the subtle nuances wine together. And at INR1250, it provides the confidence to experiment with.
"Kendal Jackson Vintners Reserve was our inspiration for Dindori Chardonnay, the most selling reserve Chardonnay in America", Rajeev confirms. It isn't an expensive drop, and definitely resonates with a majority of drinkers. "A good Chardonnay doesn't have to be expensive, overtly oaky, or have to age for years, it has to be enjoyable" aptly comments Karan who is proud of how the wine has turned out to be and progressed. With The Source Sauvignon also flirting with oak, Sula is bound to have more such expressions.
ALL WORK NO PLAY – NOT AT SULA VINEYARDS
But it isn't all serious and play at Sula. As the new reserve and premium range labels are being added to their offerings, so are some playful ones. Sparkling Shiraz is a young gun that's making Sula's portfolio look attractive and confident. A semi-sweet, sparkling red wine is what India was missing, and Sula has done justice to it from the get-go. The packaging is utterly attractive and you one's eyes stop at it for sure! On enquiring why this wine, Karan and Rajeev concurred on their ideas. "As a producer, you have to constantly move forward, which doesn't necessarily mean adding new varietals.
At Sula, we keep working at the need to make wine drinking as accessible as possible. And the Sparkling Shiraz does just that. It's big in Australia, and it'll be big in India too", says Rajeev with excitement. Karan simplifies, "We make a great Shiraz, our Shiraz Cabernet is India's most sold wine. When it came to exploring what else we could do with the varietal, this definitely was an option, so why not?" It may be too early to say if India will accept this wine-style or not, but it surely is making the right noise in the market.
ANOTHER FIRST – SULA VINEYARDS' DIA WINE-IN-A-CAN
What is also making a ton of noise and catching the eyeballs is Sula's Dia wine-in-a-can. Launched at the SulaFest 2020, it was an instant crowd pleaser. Dia, is their 8 year old brand that has gotten a facelift and a new packaging. 330ml can at 8% alcohol, fruity, off-dry, with an accessible INR180 price tag, it checks all the boxes to be picked up and had a go at. Gregoire jumps in to confirm that they've been receiving a good response from the markets and the product looks promising. Things have slowed down, due to the pandemic, and the best is yet to come.
Karan says it is a product that Sula is very serious about, and it shows from their INR1 crore investment in their canning line. For Rajeev, introducing wine-in-a-can in India makes total sense. It's not only necessitates ease of drinking, it's also a way to expand the wine market with the ease of carrying, its utility, service, drinking, approachability and more.
Personally, I'm not a sceptic and I won't play safe by sitting in the wait-and-watch boat. It's a trend that'll stay and prosper in India. However, it shouldn't be restrict only for playful, sugar-laden wines, opportunities are plentiful and must open to serious wines as well.
WHAT'S THE VERDICT
With the wind following in Sula's favour, which even the pandemic couldn't alter, this army seem to be marching on, and favourably so. I've been an advocate of Indian wines for long, and proudly so. With a big banner, big productions, comes big challenges, which Sula has not only faced but thrived through. The change in their quality is apparent and the confidence in their new liquids speaks of the niches it'll carve for the brand. It's no more the time to wait and watch, but go grab one and relish…
First published in Sommelier India Wine Magazine in January, 2021