Ever since the term 'shidhu' was mentioned in our Vedas, the world has known of rums. Yes, you read it right, we documented it first. The Philippines brought sugarcane to the world, and India took it everywhere. In fact, India grows more varieties of this perennial grass than grape. What's more, if you thought wines were complicated, well then, put your familiar Old Monk down, there's a universe to be undone. Rums are all set to become the new whiskies, agave drinks, and brandies of the world. The Scots have their highland, lowlands, and Islay regions; rums have entire islands and some countries as well. Agave producers have pina varieties; rums have jaggery, molasses and cane juice. If brandies boast of their barrels regime, and age statements, rums have continental and tropical ageing, with blending, angel's share, and the absolutely mad, cult-like following for 'funk' to add. India has finally marched into its own 'Rum Revolution'. It hasn't been as glorious as the gin wave yet, but that's only because anyone who was even partially invested, that it meant a long haul. International labels too are filling up shelves, most of them being superlative produce that will clean you out, with costs upwards of `5,000 a bottle. Here is how we will classify
them: Quintessentials, age-worthy, and the darers.
Quintessentials. Short Story spirits have consistently aimed at creating benchmarks in their categories, with vodka,
gin, and rum. As a hospitality professional, I would describe them as by the book: Open a spirit guide, read the definition of a spirit, crack open a bottle of Short Story, and you'll find the definition distilled in a bottle. But their white rum is a style-driven subtle mix of Indian molasses spirit and,much like its Caribbean counterpart, boasts of varietal character, charm, and personality. What it does is allows it to be a sipper, while allowing enough space
for you to draw your own impressions to the spirit with different mixers, garnishes, and in classic summer cocktails, if you so choose. Personally, I would simply serve it in a highball with soda, basil, and sweet lime.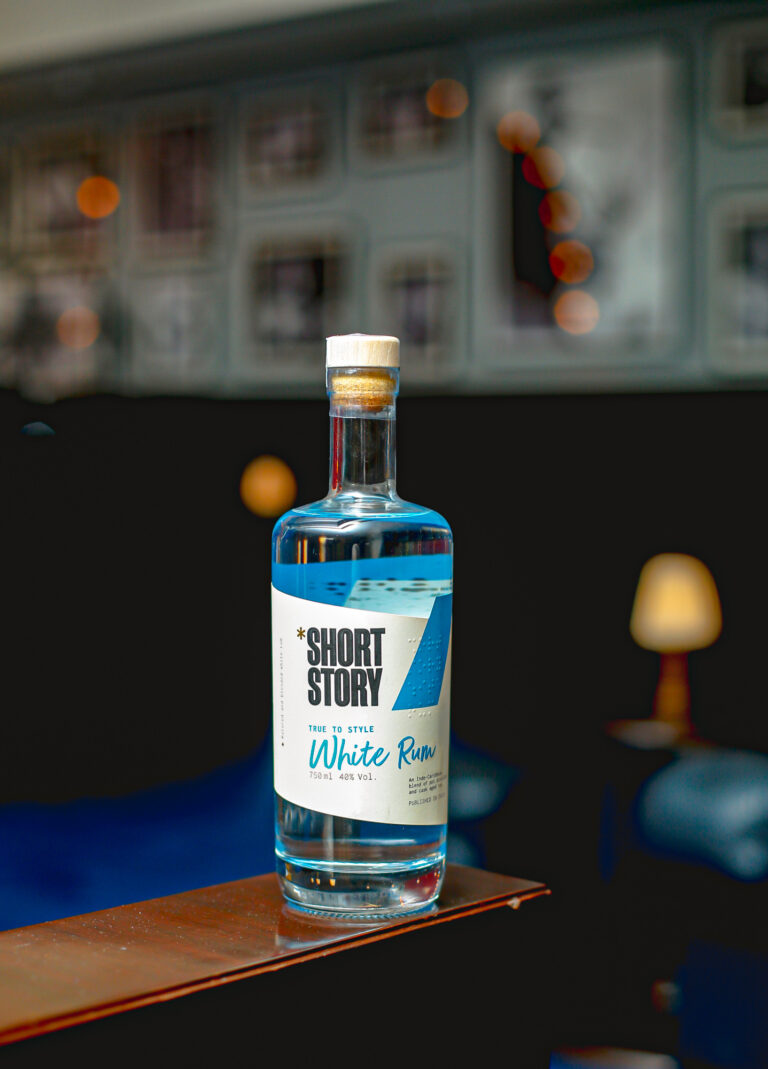 If India was to learn how to make brilliant gold rum, a category that's yet to create an army in itself, it should learn it from the makers of Amrut Whiskies. Two Indies was the first jaggery-based rum made in India, introduced in
2014. It combines one and a half years aged Caribbean island molasses based rum with a 3-years-aged Indian
jaggery based rum to create a fusion of the West and the East Indies style, hence the name. It is complex, deep, layered, bound with commendable oak quality, and the intensity brought in by ageing is near philosophical. There's everything to like about it, sparing one, its pricing. At an approximate cost of `700, it sits with the cheap and cheerful; one in the hierarchy of good rums, but tends to get lost in the crowd. This could easily sell upwards of `3,000 and
it'll still be an underdog. Have it neat, or with a splash of ginger ale; wherever you spot it, pick up a few bottles.
Among the international whites, Plantation 3 Star has been a global favourite. A blend of different islands–rums done differently–this molasses rum is created to play Sudoku with your mind. While every 3X3 grid is designed artistically, the overall scheme makes it further beautiful. Its composition is filled with spirits from Barbados, Jamaica,
and Trinidad, all three distilled differently, one kept unaged, other aged for one-third of a decade, and other surpassing the decade, then fitted together to display balance, structure, and finesse in the finale. With a touch of sweetness on the palate, it offers an easy gateway to those uninitiated towards sipping quality rums on their own. And the Daiquiris that it dishes out are just incredible.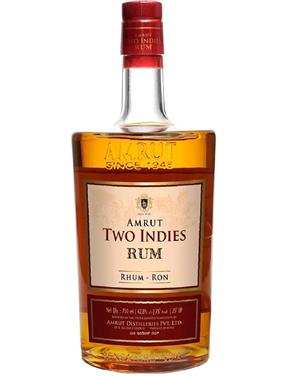 You may not have global synonyms for whiskies, vodkas, or gins, but for rum, we have Bacardi. In the mid 2010s they realised the potential of the dark spirit market in India, subsequently releasing their 4, 8, and 10 years old. Since then, they've been everywhere, making all the right moves especially with their 8-year-old, aka Ocho. Made for over 160 years, it has seen wars, politics, pandemics, and economic meltdown. Ocho was made only for the Bacardi family
members, however, finally in 2016, it was released to the public, and now we know why it was kept secret for so long. It's a brilliant mix of a sipping rum that can be served neat, with a dash of water, in a highball or as I prefer it, in an Old Fashioned. For a newbie starting out on aged rums, I'd confidently serve this effortless charmer.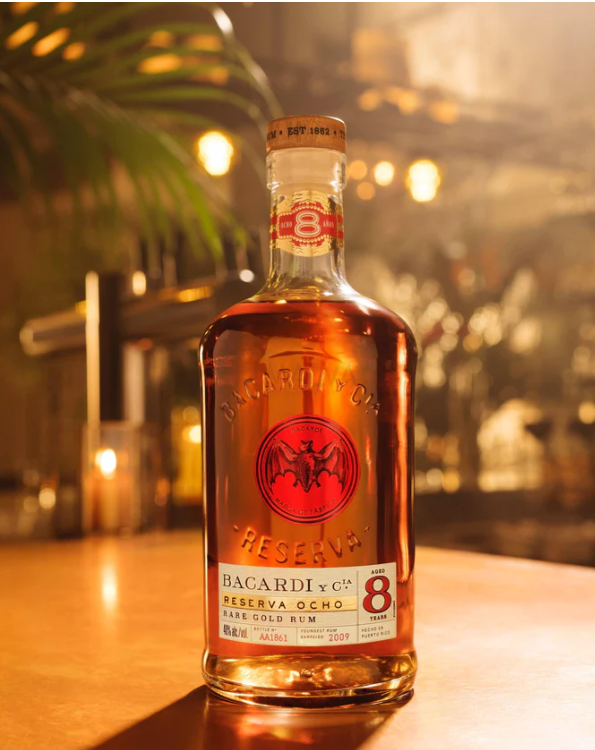 Nicaragua has a family that not only crafts yummy rum, it holds the environment close too. Flor de Cana doesn't only put admirable liquid in their bottles, they are also carbon neutral, gluten-free, have planted over a million trees, and command regard for having survived for over 130 years. Set up in the shadow of an active volcano, its terroir has a unique water, soils, and air that nurtures the fruit and caresses it all the way till it makes it to the bottle. So when you open their Centenario 12-year-old, you'll be indulging in unparalleled nectar. And it shows its tad oxidative, maderised, liqueur-like mouthfeel that's elegant, suave, and lingers. The sommelier in me urges me to decant it for a while before it breaks from its slumber, to start a conversation. For the gentleman, it's dressed in a tuxedo, which I would happily serve in an Old Fashioned, Old Cuban, or with a splash of ginger ale.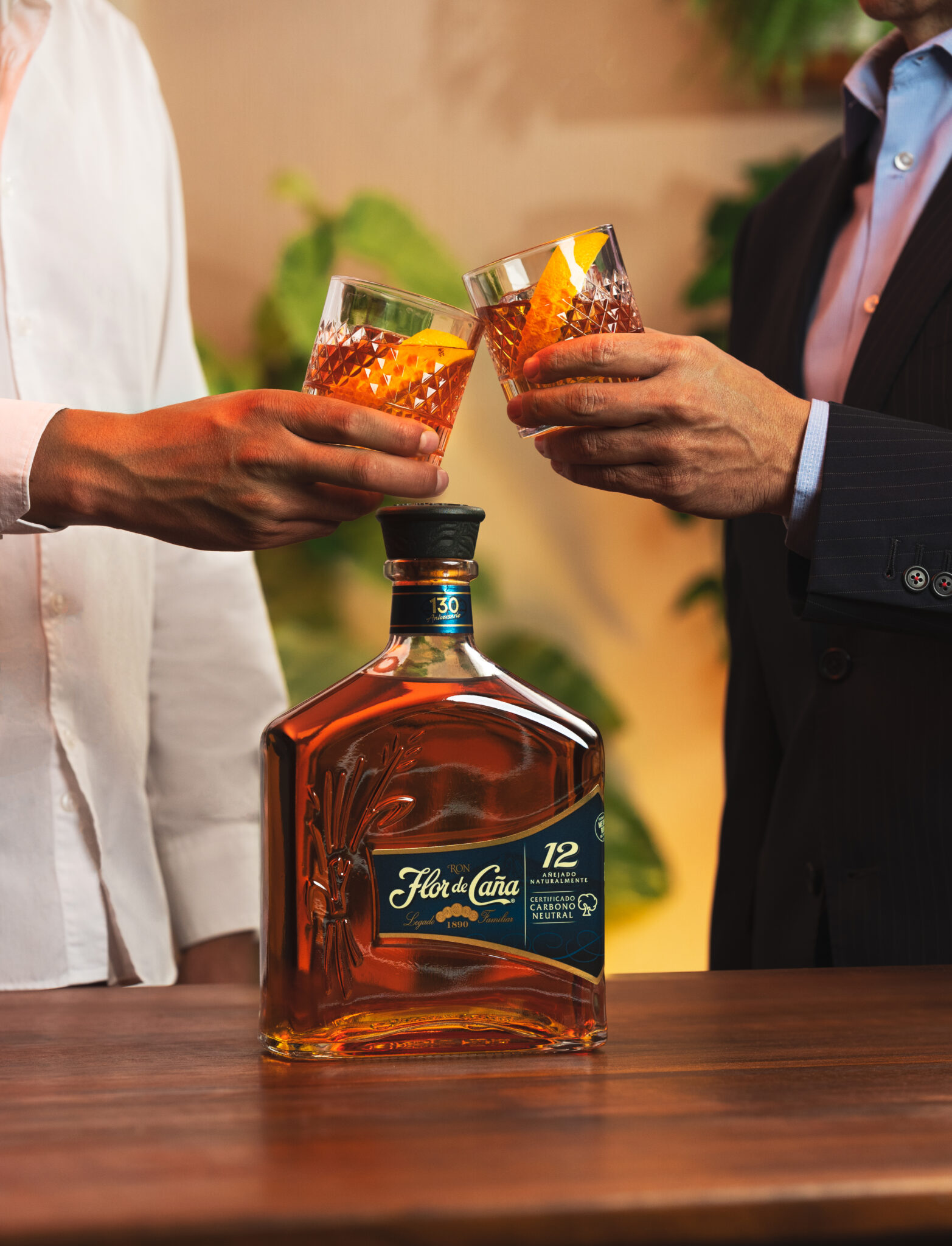 Change is all about being daring and courting challenges and this is the confidence that comes from the rums in our own backyard. These daring concoctions are also a clear message from theconsumer to the producers, and through them to the world, about our knowledge and craft. And now that they've turned a few pages, a village is to follow.
Segredo Aldeia Cafe is my outright favourite digestif, with a bottle perpetually resting in the freezer. From the house that's given us Pumori and Ascent gin, Woodburn and A Tale of Oak whiskies, the good guys behind this rum know what they're doing. A combination of sugarcane and jaggery rum, distilled differently, one aged in ex-Bourbon casks, another unaged, are combined. To this, single origin South Indian coffee beans that are freshly dark roasted in Goa are introduced and coaxed to marry in the tanks, which is later sweetened. I can only imagine the aroma in the distillery…yum!! We Indians either drink our elixirs before or with the meals, seldom after. That's why the sweet wine,Cognac, Grappa, and digestifs have failed to make a mark in India. But what Segrado Aldeia Cafe has done, it has made us rethink our drinks all over again. It makes for not only a fantastic after-dinner drink; it's an equally fitting afternoon sipper, and a quintessential ingredient for a rummy Espresso Martini. I'd drink it straight up or with a touch of sea salt and a slice of orange.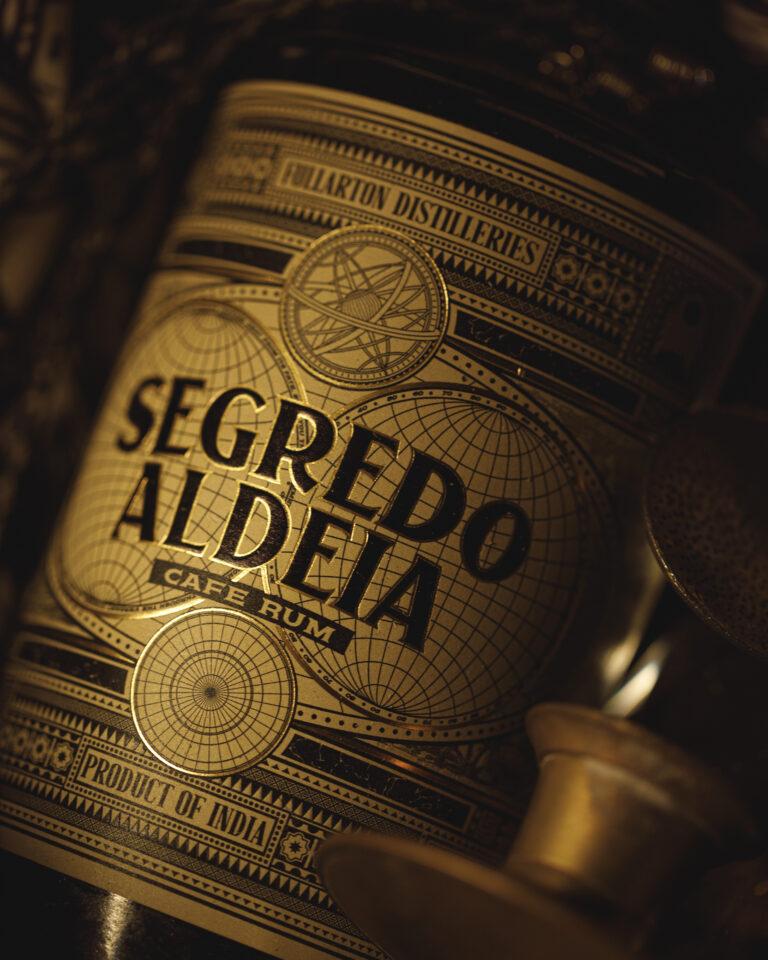 Alejandro Dark rum will make you rethink all that you know about rums. From the reputed house of Cabo, Ti Connie liqueurs, Tickle gin, and Tinto feni, comes Alejandro a daring spirit that's pushing the definition of rums. Dark rums in India are quintessentially coloured, flavoured, and sweetened. While Alejandro might seem like it, it's none of those. Solomon, the mad genius behind the rum explains: Local Goan rice is toasted to dark, which is added to a pot still with
a neutral spirit and redistilled, to coax a toasty, nutty character. This is then rested in a tank on a bed of Afghani raisins that delivers it a sweet aroma, tannins, and colour. Since the raisins aren't crushed, there's no sweetness to the spirit, which instead is further emboldened through barrel ageing afterwards. Have you heard of a rum like that before? And that's what makes it all that crazy. It's like one of those Masterchef challenge rounds where you take a street snack and elevate it to a Michelin Starred dish. I quaffed through the better half of the bottle neat in a single sitting, with no dehydration or hangover the next morning. And I'd like to serve it exactly that way, if only I have enough of it left.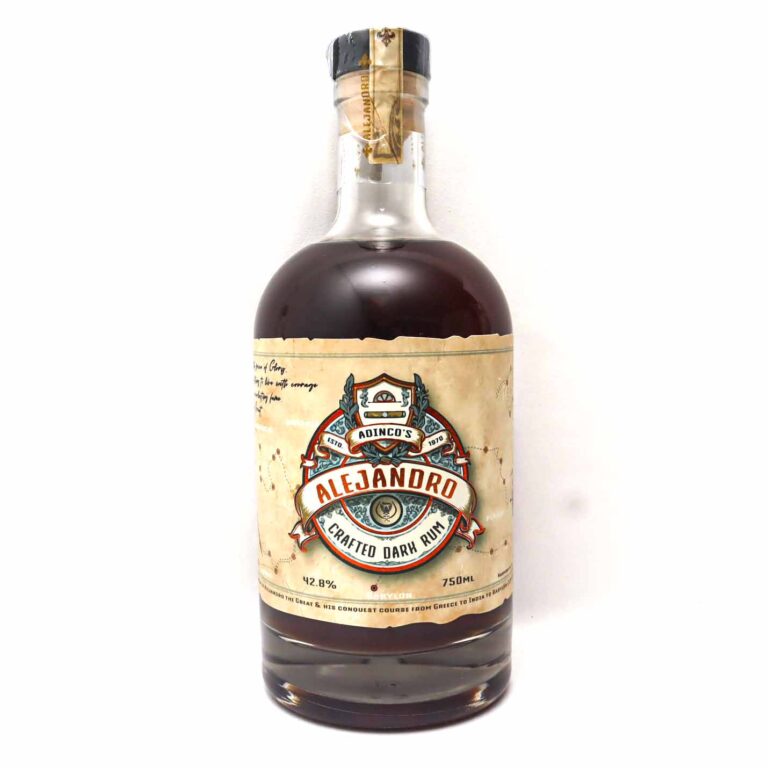 Camikara 12 Year Old has sparked many conversations and inspired fans both in India and abroad for its gutsy introduction in a market that's extremely price sensitive, and admittedly rum illiterate. It is made purely from fresh-pressed sugarcane juice, pot still distilled, and aged in white oak barrels for 12 years in Indian tropical conditions. Of course, it might not have even made it to your cabinet since only 1200 bottles were ever made and put out. It has everything, fruit, floral, tertiary, oaky notes, with a lingering aftertaste from chocolate, leather, and meat. The texture, complexity, and depth is spellbinding. And the only way of indulging the drink is to respect it for what it is, even at 50% abv, and drink it straight up. I'd say it is definitely time to raise a toast; wouldn't you?