Sugarcane has been growing in India for centuries. We are said to have gifted sugar to the world, and some early renditions of rums too. Our historic texts talk of Shidhu, a drink produced by fermentation and distillation of sugarcane nectar. Marco Polo's journals from his travels to India in the 14th CE too suggest him enjoying 'a very good wine of sugar'. Even with such early tryst with rums, India has failed to befriend the spirit. While the other 'Indians' in the Carribean have carved a roaring success with them, we're still wrapped in the nostalgic imbibing of its cheaply made, industrial, fiery avatar. All that is now changing. New homegrown rum brands have charged up the scenes, igniting what could easily be christened India's homegrown rum revolution.
Rum – A Complex Drink
Anything made from fruits or plants is complex, look at wines, brandies, and agave spirits. Rums are no different, and making them in India can yield further intricate liquids. To begin with, there are 116 varieties of sugarcane in India. Then comes their provenance, seasonality, and the time of harvest that can completely alter the results. India's dearness to the equator creates a phenomenon called 'tropical ageing' which roughly equals one year of barrel ageing here to three years in Scotland! That also implies higher rate of evaporation, aka 'angel's share'. And then there're taxes, duties, levies, excise, etc. All this by no means can result in an inexpensive spirit. Yet, if your 'desi' rums carried an excessively affordable price-tag, you've been duped.
Indian Rums On The Block
The recently launched Goa-born rums Makazai and Segredo Aldeia and the Indian-international Two Indies are breathing a new life into the Indian rum sector. From careful selection of their raw materials, to minimal intervention in spirit production, captivating storytelling, and sincere branding are all aiming to rebuild our understanding of the spirit. They boast a multi-dimensional personality, rendering them drinkable on their own, and as a worthy base for chic mixes, beyond our favourite rum & cola concoction. And with India being in the middle of its own cocktail renaissance, the latter has become imperative for a brand's success. Cheaply made booze doesn't cut it anymore, neither for mixologists, nor consumers.
Aman Thadani, the force behind Fullarton Distilleries, had already introduced a craft gin (Pumori) and whisky (Woodburns) before launching Segredo Aldeia rums. "We looked at the Indian rum category and found only mass-produced brands. Gins were pretty much in the same shape five years ago, but see how well the segment has matured. What gins have done to India, now rums will", Aman says confidently. Kasturi Banerjee turned to distilling & blending after 16 glorious years in the banking sector, and created Makazai Rum. She realised the paucity of premium Indian rums during a mixology program. Kasturi says "the rum category was already established, we didn't have to reintroduce it to the drinkers, only add to it. I wanted a rum that I could taste and say 'I want it', it didn't exist, so I created it". Makazai in Konkani stands for 'I want'. Nikhil Varma, senior manager for distilling and brands at Amrut Distilleries, says "premium rum is a very niche segment in India, yet quite distorted. Rums sell, there has always been a conversation around them, and now talks are shifting to their quality".
Indian Rum Market
India has been a huge rum market, mostly driven by price points. The play of the spirit's historic importance amongst defence professionals in Britain, the Caribbean, Americas, and Australia, has played in India too, pushing a major chunk of sales through defence canteens. Old Monk, created by ex-armyman Colonel VN Mohan, has been the quintessential go-to brand with the likes of McDowells, XXX, Contessa, and Hercules following closely. There have been no rums beyond these mass-produced, dark, sticky, candied ones, taking away the slightest of motivations to look beyond, understand, and upgrade. So this job of providing better liquids was left to international brands. This made India the second biggest market for Bacardi rum, after the US. While they, and Diageo's Captain Morgan, have been successful at creating semi-premium products, Indian brands have failed at it, which opens a completely uncharted window of opportunity for these new homegrown brands. The desire for lifestyle-oriented, well-seasoned products moved Bacardi to introduce their age-statement rums like the Ocho (eight years) and Diez (ten years) in India. A similar proposition from Indian producers is desired. And the works have already begun.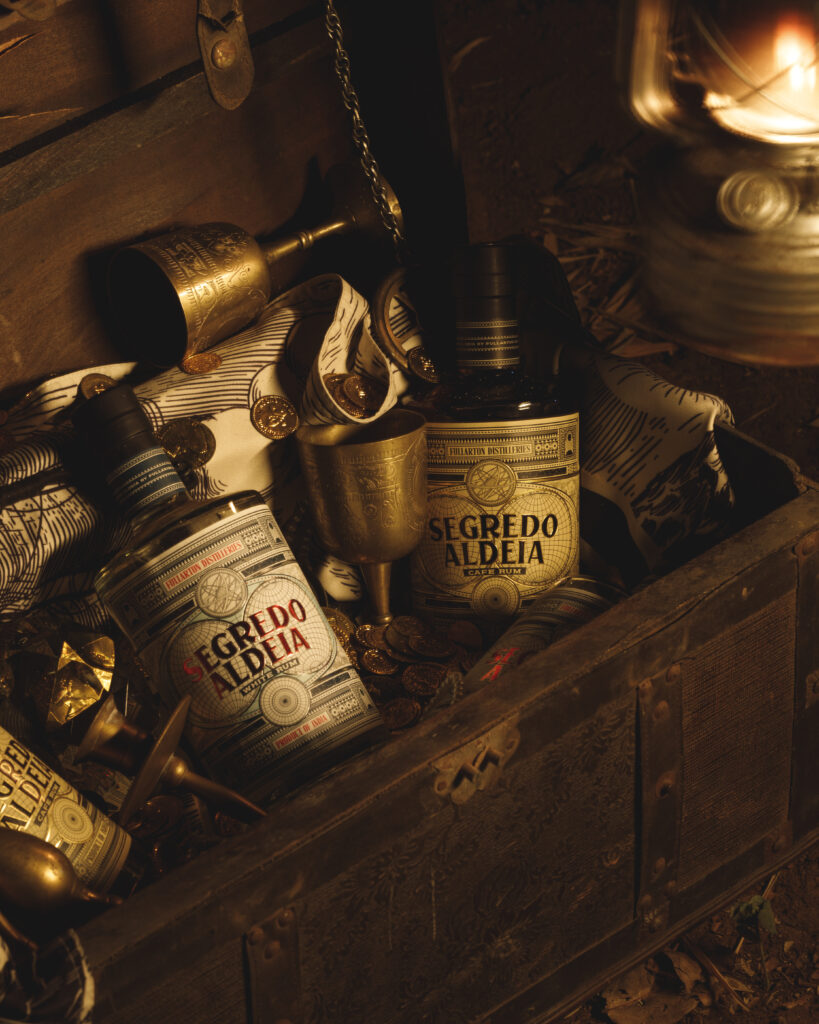 Makazai currently produces two molasses-based rums, sourcing its distillates from Kolhapur, Maharashtra. Their gold rum is au naturel with no tweaks in colour and flavours after being barrel aged in Punjab, while the white is completely unaged. Segredo Aldeia uses a mix of unaged cane and aged jaggery spirits. Even their white rum features portions of the aged spirit, which takes a higher proportion in their unique, and the country's first, coffee-infused 'Cafe' rum. Two Indies puts together a two-year old molasses-based Caribbean rum and a jaggery-made three year old Indian rum. They are allowing the provenance, the quality of the spirit, and the play of nature make a statement on their own, without tweaking the final products with additives. Even though aged rums have charms of their own, Aman believes whites are the real underdogs that often go unappreciated. I concur. 
Breaking Myths And Misconceptions
These new rums are undoubtedly polished propositions, yet, brands have their work cut out. Kasturi believes "rums have been linked to quantity drinking, we'll have to create quality consciousness". Aman opines "educating the consumer is a must and rum ticks a lot of boxes that way, from the the story on the label to what's inside the bottle, its sensorial appreciation, and the theoretical aspects of the spirit". A real push would be required to unlearn and learn afresh. Nitin Tewari, bar & beverage consultant at BarTrender, who has worked with Bacardi, also suggests investing in busting the myths like its positioning as a winter drink alone. Further, taking learning from gin brands in positioning the spirit as a lifestyle proposition. Nikhil stays conscious though while decoding rums as it can "easily turn complicated, which intimidates the consumer. We need more brands, and more conversations". Having said that, as Aman noticed, "Indian consumers are willing to experiment and are shifting between spirits, becoming more comfortable with toying with different ways of appreciating their spirits, different proportions, mixers, garnishes, cocktails, etc".
India has had a long history with rums. It's time we crafted their better renditions. With world becoming a smaller place, India carving out beautiful, experimental, experiential craft spirits, and consumers dwelling in deeper understanding and appreciation for their tipples, it's only fair we get our share of glory for our rums too. Makazai, Segredo Aldeia, and Two Indies have birthed the rum revolution, with a handful more eagerly waiting to join the tally. 2022 be an exciting year to see them spread their wings and create the magic that Indian palates have long deserved. 
Goa Prices
Makazai 'Bartender's Edition' White Rum – INR1000, Makazai 'Tribute Edition' Gold Rum – INR1300
Segredo Aldeia White Rum – INR1500, Segredo Aldeia Cafe Rum – INR1650
Two Indies Gold Rum – INR675