A decade ago, no party wrapped before a round of Tequila shots, followed by morning vows of never touching the spirit again. Those shots were simply about 'give me something cheap, that I could gulp without tasting'. Neither was there any knowledge about the drink, nor any motivation to look beyond those cheap labels. And why would there be any? Who spent on shots anyway, right? The definition of your mid-20s wouldn't even be the same if you were told those salt rimmed, lemon wedge-backed fiery liquids weren't even pure Tequilas, definitely not the culturally-driven Mexican heritage drink. Whose heritage is built on shooting drinks anyway? All that is now changing, finally.
The pandemic moved us from straight drinks to cocktails and trying new spirits at it. What drove it was leisure drinking and their mixability. Those heavily aged, have-encyclopaedic-knowledge-before-approaching-me brown spirits were pushed away by easier, amicable white ones. While in India it was gin, pure premium Tequilas took the global pie. Since 2010, the market has doubled, it's further growing ferociously, with the premium Tequilas peaking at an 83% fold! It's probably amongst those rare categories that didn't dip during Covid, instead it soared. There was all the time, and intent, to let go of those horrible past experiences, unlearn, and relearn about the drink that was never really befriended. And this newly discovered love for agave spirits and Tequilas is going to keep bars and imbibers spirited for a pretty long time.
Once you go pure, you don't return to that edgy firewater. Though 'Tequila' has been much bastardised into a common nomenclature for all things shots and made from agave, there's an unexplored colony of drinks beyond it. Agave too, much like grains and grapes, isn't the sole base, there're many more. However, Tequila hails from a GI-tagged region of Mexico with certain quality and prestige attached, think Champagne in France, Scotch in whiskies, or Cognac in brandies. Within Tequila there's a study of Puro and Mixtos, latter being a mix of base ingredients against a single origin 100% agave based spirit, generally considered much inferior but to mad scientist and a playful genius its allows the proposition to breakfree from the straightjacket of norms and definitions and experimenting unabashedly. Then there's also the much cult, crafty, rural, and revered Mezcal which by all means is a connoisseurs' and aficionados' delight. There's also Sotol, considered the lesser loved child of the family, that has its own status of sorts locally. And then there're spots like Califonia, Japan, Australia, Peru, Venezuela, and of course India, that produce the spirit and keep it simply under the title 'agave spirits'. If anything, even if we mistakenly call all drinks 'Tequila', it's as expansive a proposition as most respected drams.
Patron, Don Julio, Corralejo, El Jimador, Herradura Tequilas and Creyente, Del Maguey, Clase Azul Mezcals have globally been drivers for the premium category, and now India has added to the list with its homegrown label, Pistola Agavepura. I'd happily sip on either and I do occasionally pick them over well-aged malts and rums. Rakshay Dhariwal, the suave hospitality superhero who heads SAZ, Ping's Oriental, Jamun, and Asia's 50 Best Bars ranker PCO in the capital, wanted to be creative during the lockdown and birthed Pistola. "Before the pandemic, we saw clients drifting towards premium Tequilas and asked us to source special bottles. These were proper 100% Puro de Agave labels, so they knew what they were drinking. I wanted to follow this shift. During lockdown I wondered how else can I get to people's homes besides food, which we had been doing anyway. I thought of creating everything from bottled cocktails to tonic water, to our own gin, but settled for an agave based drink that'd put India on the map" 
Much like wines, ciders, rums, and cognacs, anything that's made with fruits or plants is heavily influenced by provenance and terroir. Agave drinks are no different. India's tryst with the plant goes back a couple of centuries! India has a ton growing wildly in the weirdest of places from Shimla to the Deccan Plateau. "When Queen Victoria visited India, she ordered planting agave bordering railway tracks to protect animals from hitting them", Rakshay shares. Deccan Plateau's red soil and rather barren lands graciously welcome the plant in its laps. It's enough not only to cater to Indian palates, even to be exported. Who knew? And who knows what potential the Indian terroir holds? It may take the world by a storm, right? However, what's foremost is purity.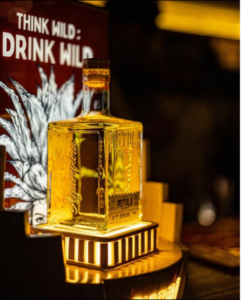 '100% Puro de Agave' is a spirit made purely from agave plants. If you've been drinking spirits under the (say) INR1800-2000 mark, chances are they aren't Puro, instead they're what's called Mixtos, created from a variety of base ingredients. Though a dominant and essential part of the game, it's not what's driving the change. These Puro de Agave spirits offer an experience, a glimpse into the heritage of its producer, and will always be expensive. It takes seven kilos of agave to make a litre of Puro spirit, and agave isn't cheap. Befriending the spirit is as geeky an affair as that of Cognacs, single malt whiskies, and age-statement rums. It solicits patience, trials, and indulgence. Social media plays an important role in driving these changes. And who influences better than celebrities?
Celebs have been biting into the agave craze since George Clooney got in and sold his label, Casamigos, for a whooping USD1 billion. Teremana (The Rock), Lobos 1707 (LeBron James), Cincoro (Michael Jordan), Villa One (Nick Jonas), Don Ramon (Pierce Brosnan) and 818 (Kendall Jenner) have all followed suit. "They definitely help the category grow and can open gateways to open craft spirits too", says Bacardi India's Jonas Ax who's heading Patron. Rakshay too concurs, "they not only make people drink better, also add a certain oomph to drinks & rituals". If Tequila has been the drink of the Hispanics, celebs' endorsements definitely open the market to other communities. Though, there're visible ups, there are some sour notes too. Kendall Jenner has been heavily criticised for everything, from sipping her tequila on ice to flagrantly stepping into an industry she knows nothing about just to make her even richer. Some believe the sheen of celebrity can divert attention from the nuances of Tequila, its provenance, and heritage, which actually make it a great drink. The fine line between homage and appropriation is blurring. However, for the Indian denizens, that's a worry for a far distant future. 
Be it neat, on ice, with a dash of sparkling water, or through cocktails, the agave spirits' bug will catch you for sure. Considered the most mixable spirit, bartenders are halleluah-ing every passing moment. At the end of US's prohibition era (circa1930-40s), cocktail revolution brought Margaritas to the fore and they've not really left, albeit TGIF and Ruby's Tuesday's awful syrupy concoctions. Picantes, Palomas, Margaritas, not only accentuate the provenance, prowess, finesse of the base spirit and are loved equally on either side of the bar. "Earlier it was gin, now there's a rapid shift towards agave spirits. In our new menu, there are 8 agave based cocktails, a drastic increase from just 3. Agave spirits and spices go well, they do justice to Indian palates, and we're trying to bring classics back with a new touch. Even our guest ask us, what else can we do with the spirit" shares Navjot Singh, head bartender of Lair, New Delhi, that's single handedly responsible for bringing Picante in the limelight and making Paloma sexy again.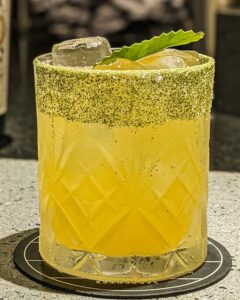 Rakshay is already adding more shades to Pistola's spectrum with a Joven, Anejo, Phoenix Anejo, and an interesting Rosa, a cabernet Sauvignon barrel aged Reposado with a pink hue. Patron has already made a honey and coffee flavoured rendition. Especially in India where there's no right path to the spirit and a lack of definition for local produce, the opportunities are endless. And with the advent of Indian gin, conversations about flavours have only expanded. "There's definitely a market for flavoured variants, we're a population of 1.4billion, there's space for everything, just not now", Rakshay shares. Jonas too agrees "we'd like people to decode the spirit first and then move to flavoured ones, they definitely take the inhibition away and are imperative".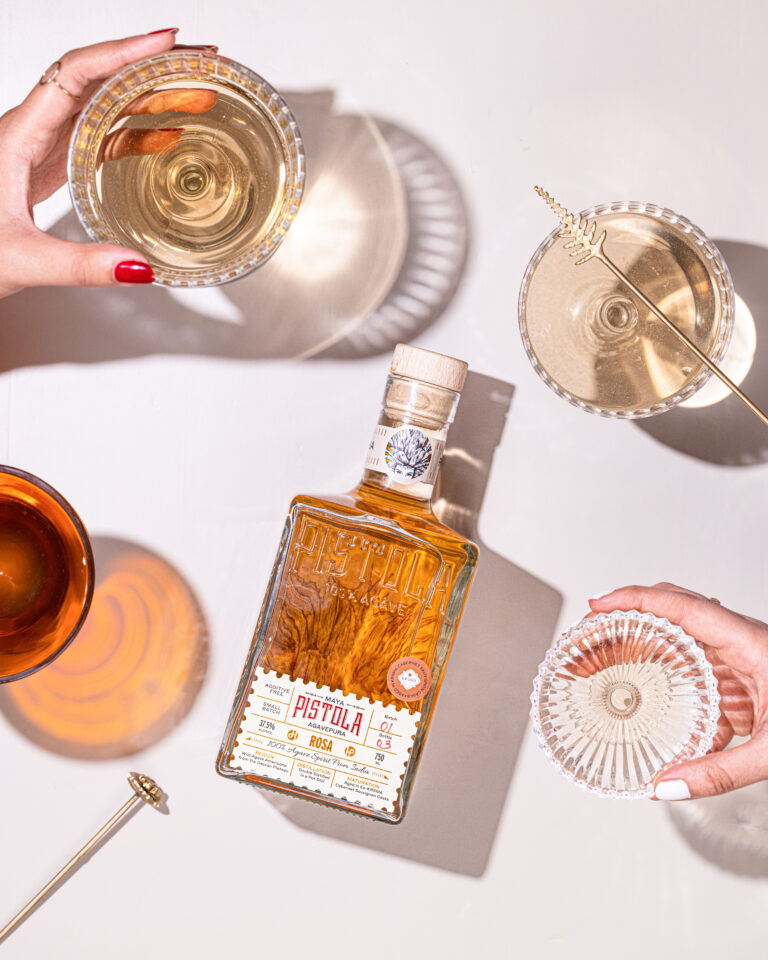 India is already upping the revelries. Jai Solanki, the crafty chef and owner of Lair, New Delhi, is gearing up to open the floodgates for local palates and hosting the first-even Agave Fest in Goa in January. In the carnival spirit to Goa, it'll bring together gastronomic meccas, revered bars and their mixologists, and connoisseurs alike over thumping music lineups, games and more over 6-7th January at W Goa. Who would've though we'd see that in India? If that's not a sign, then what is?
Whichever way you look at it, this is not a fad. With this instant influx there'll be a bubble that'll burst, acting as an imperative balancer. Nonetheless, once you'll befriend a pure agave spirit, you'll not return to those edgy, rough, firewater of spirits that filled your shot glasses. And to that itself we can raise a toast. Salud !! 
First published on India Today Spice, November 2022