When world's sixth best bar comes to town, agave spirits have to be the talking point.
First, Indian single malt whiskies and then gins grabbed our attention; now we're gearing up for another craze, one we haven't fully wrapped our wits around yet—agave spirits. Mezcal and tequila of Mexico are reaching the world and enticing some countries to start their own crafty range—and India is one of them. 
Licoreria Limantour Visits Sidecar Delhi
Recently, World's #6 Bar Licoreria Limantour from Mexico visited the capital and took over Sidecar, Delhi for a night, ranked #47 on the World's 50 Best Bars list. Benjamin Padron, the founder of the famed Mexican bar, is an industry legend and has changed the image and personality of Mexican bars since Licoreria Limantour's inception in April 2011. The proof is its eight-year running streak of being featured amongst the best bars in the world. From something as elementary as making their own syrups and cordials to presenting a dozen of seasonal cocktails on the menu, they've played a part in shaping how consumers drink their drinks in the city now. "The idea is simple, if we can't drink it, we won't serve it," says Benjamin.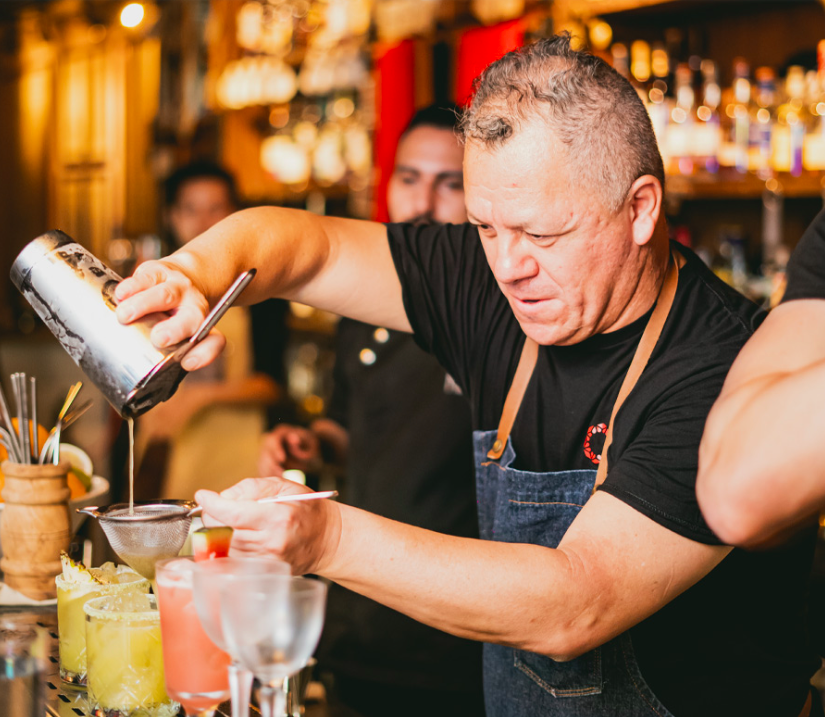 WHAT WORKS AT Licoreria Limantour
What's really interesting at their bar is the volume of mezcal and tequila drinks they sell. "Forty-five per cent of all our cocktails sold are based on mezcal. Then about 30% are tequila-based," he adds. This comes at the back of Licoreria Limantour being crowned the 2020's Best International High Volume Bar by the coveted Tales of Cocktails (TOC) for serving nearly 10,000 cocktails a month! And the drinks are simple, with no foreign ingredients or techniques, no clarification or roto-vaps—simply shaken and stirred cocktails that are done right and presented with panache. "You know how tacoreias are in Mexico—simple, fast-paced, energetic, and cooking with fresh ingredients. Think of their approach the same way; Benjamin and his team do it so well," adds Rohan Matmary, Sidecar's beverage manager aka 'Drinksmith'. No wonder they were regarded as the Best International Bar Team of 2019 at TOC.
THE WORLD IS THIRSTY FOR AGAVE SPIRIT
Benjamin also hosted a tequila and mezcal masterclass with Jose Cuervo, 1800 Anejo, and Creyente Mezcal emphasising the quality and influences that define these agave spirits. Interestingly, he raised a question—what kind of agave drinker are you—and the room was in utter silence, with barely any confident thought. This was a clear indication that we're yet to learn about our agave spirits enough to have an opinion on them, let alone a firm one. But what was interesting was the reception of the spirit amongst the attendees and a few nods of agreement on its quality, uniqueness, and class. "The world is thirsty for agave spirits. There's been a record increase in tequila production in the last 10 year. That's why places like Australia, Japan, California, and India are also making agave spirits now," Benjamin adds.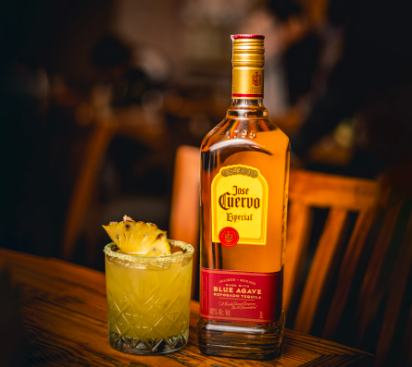 But what's making this demand surge? "Mexican culture is spreading around the world. Everything is helping grow it: Oscar-winning movies and actors, Mexico sitting on every traveller's bucket list, constantly awarded amongst the best countries to visit, the curiosity to learn about our food and drinks, bar exchange from other countries… everything! One of the easiest ways to learn about any spirit is through cocktails, and we're doing just that," Benjamin adds. 
BAR EXCHANGE AROUND THE WORLD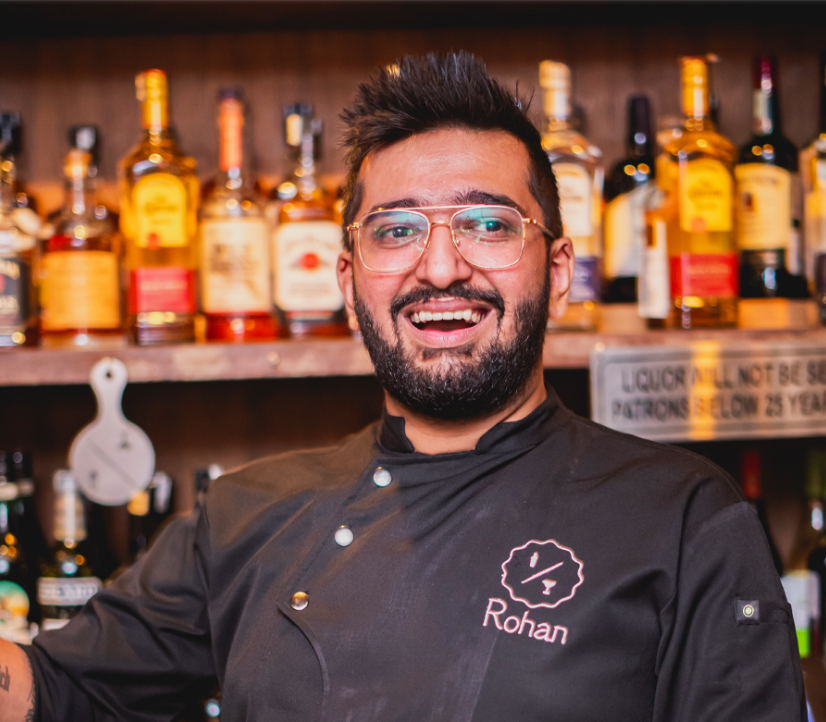 With the tally of Indian bars stacking up at international awards, India is opening to bar takeovers and exchanges, and the capital is roaring with these frequent inward flights. It's changing the dynamics of our neighbourhood bars, not just adding more spark and age to them but also cultural, technical, knowledge, and confidence boost. "It's great for the industry. Young professionals receive international exposure, intel on the global market, create an international network, and make a personal connection with the best in the trade. Also, the consumers get to try global trends and expressions of drinking culture from countries and bars they wouldn't have visited," says Rohan. Not just an exchange of culture, but also the right way of drinking our drinks. India was always fascinated by the 'shots of Tequila' culture, but with the cocktail culture growing rapidly in the country, with eight bars ranking in Asia's top 100 bars, everyone is keen on adopting these spirits in a new avatar. And amongst them, Maya Pistola Agavepura —made by the hospitality maverick Rakshay Dhariwal—is turning the heads of local denizens and the world alike. 
INDIAN WAVE OF AGAVE SPIRITS – PISTOLA AGAVEPURA
"Agave is rapidly becoming the new sought-after spirit. Being a restaurateur, I started noticing the trend of our clients appreciating agave in our restaurants and cocktail bars, as early as 2017. Maya Pistola is a sipping 100% Agave Spirit, made completely in India with agave Americana that grows wildly in India and makes for a beautiful spirit. Since mezcal and tequila are GI protected by the Mexican government, we've decided to coin our spirit as Agavepura, which lays emphasis on the fact that this spirit is made of pure agave and is produced using the same process as many 100% agave tequilas," Rakshay shares. Interestingly the premium 100% agave category is expected to experience a 25-30% year-on-year growth over the next five years, which is pushing other key players to add to the list. There are other advantages to turning to this earthy, spicy spirit. "Agave has a lower calorie count and contrary to popular belief gives you less of a hangover than other usual spirits," Rakshay adds.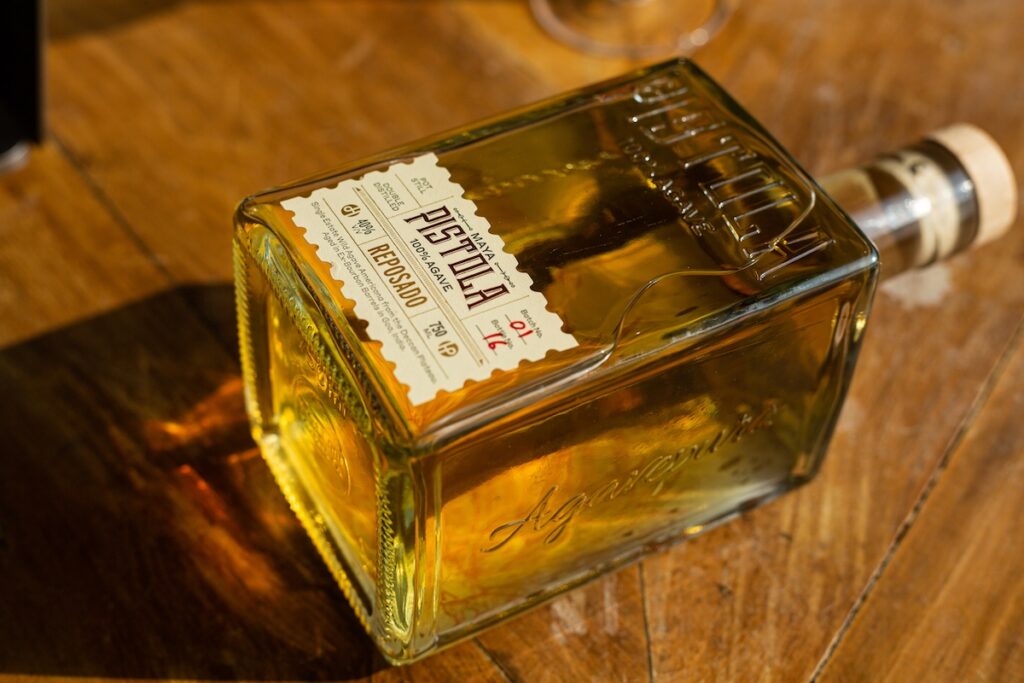 This small exchange between Sidecar and Licoreria Limantour has sparked many thoughts. The message of adopting agave spirits, that of exchanging influences and intellect from different cultures, both in crafting and drinking your drinks, putting in a local touch, and doing it with utter simplicity is the way to go.
First published at zeezest.com in July 2022