A new cocktail philosophy is emerging in bars across the country where Indian ingredients and expressions are taking centre stage. Local has become cool
An unprecedented number of eight Indian bars featured in the recent Asia's 100 Best Bars list for 2022. This long-delayed international recognition comes at a time when a different kind of cocktail resurgence is underway in bars across the country, one where mixologist and bartenders are discovering the rich treasure this country has to offer in terms of mixers and techniques. A new cocktail philosophy is emerging where Indian ingredients and expressions are taking centre stage. Not only are the classic international style cocktails being re-interpreted in local style, but also in many bars, they are being replaced by innovative Indian style cocktails, using homegrown ingredients.
Local is Cool
Indian botanicals that have long been exported around the world are being rediscovered in the home country. Think of the first gin you ever enjoyed; chances are it would be an international label featuring mainly Indian botanicals. Presenting the best of India to Indians as Indians is the new mantra among bars. Local has become cool.
Be it India's best bar, Goa's Bar Tesouro (30BestBarIndia 2021 ranking) crafting an entire menu around Feni cocktails, or the second best bar Sidecar celebrating Delhi's history and iconic places through their 'Dear Delhi' menu, or the no. 3 bar Copitas of Bangalore creating an interesting sustainability-driven menu inspired by Indian botanicals, or no.8 bar PCO of New Delhi presenting drinks based on the patron's mood and spirit of choice, there's a move towards showcasing Indian creations to the world.
Craft producers making tides turn
The liquor manufacturers, especially the local gin brands are doing their bit as well using age-old local techniques. Stranger&Sons has revived the art of pickling, which has given a new meaning to gimlets and highballs, while making them sustainable for bars. Terai is rekindling the love for throwing and showmanship, something we see at every corner in India with chai, nimbu paani, and lassiwalas. And Hapusa is presenting India in a bottle with mixes involving Indian Sichuan Pepper, Camphor, Rhododendron, and teas.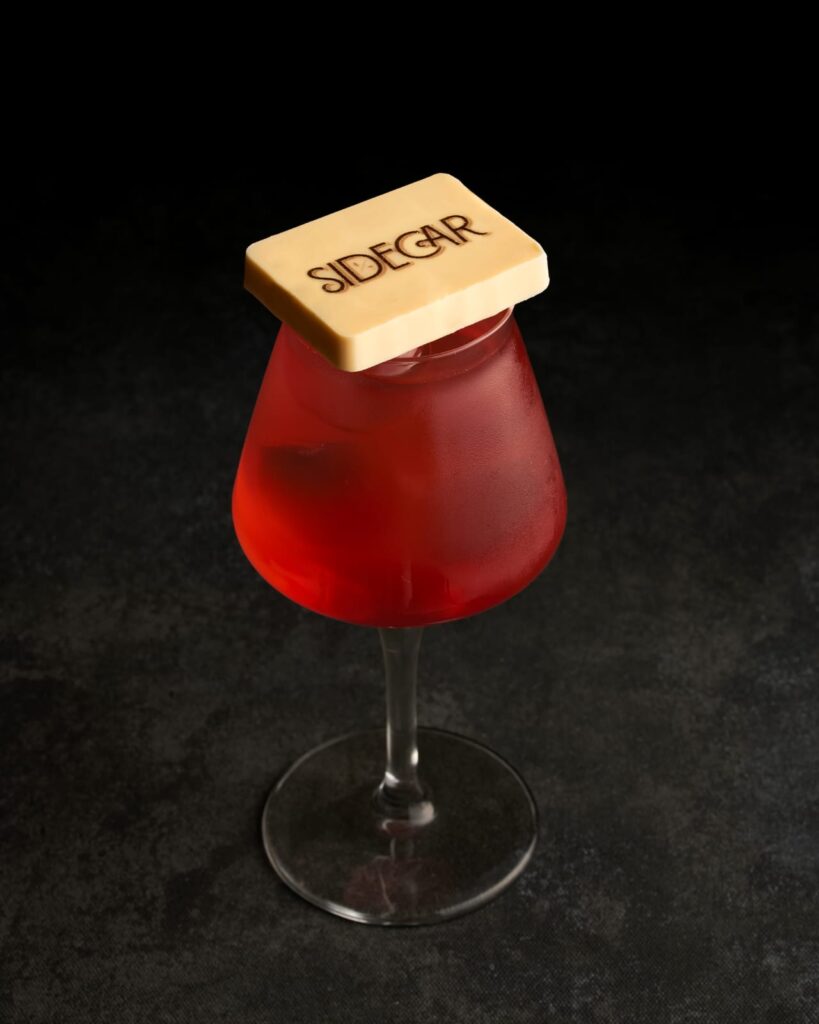 "It's not that we didn't know how to do it earlier, but we're better equipped now, and consumers are becoming more adaptive," says Pankaj Balachandran of Bar Tesouro. Rohan Matmary at Sidecar takes pride in their new Delhi-centric menu with drinks called Khari Baoli, Azad Mandi, Mehrauli, Delhi 6, and more. One of them features Rooh Afza too. "It's very Indian, very Delhi, and global at the same time. Everyone can relate to it, love it, makes them nostalgic, and want to try it," he adds.
Vedant Mehra, Brand Ambassador of Greater Than says, "We have a plethora of mixers in India, why not play with banta soda, aam panna, Limca, ganne ka ras? It totally makes sense and flies off the bar every
time we put them up." Stranger & Sons introduction of Perry Road Peru, India's first distilled cocktail with gin and guava two years ago, was considered a rather confident move. It now seems like the most obvious and much needed innovation. Feruzan Bilimoria, their Brand Ambassador, says, "Pull it out of the fridge and simple drink it the way you wish — neat, in a highball, on the rocks, or as a spritz, it'll be refreshing and spark nostalgia every single time". A sellout in its first year, they have since been pushed to bring it back.
a play on nostalgia
Be it reconnecting with childhood memories or celebrating the by-lanes that define your cities, taking pride in local ingredients and heritage drinks, reviving and adding showmanship with old techniques and practices, or being sensitive about nature with sustainability and zero-waste practices, Indian bars are charting a new course. And they have plenty to play with in this new adventure. In India there is always a problem of plenty when it comes to ingredients, and the expressions and interpretation that one can employ with it. So, it is unlikely that this new experiment in mixology is going away any time soon. On the contrary, it very likely to pick up steam in the coming months and years.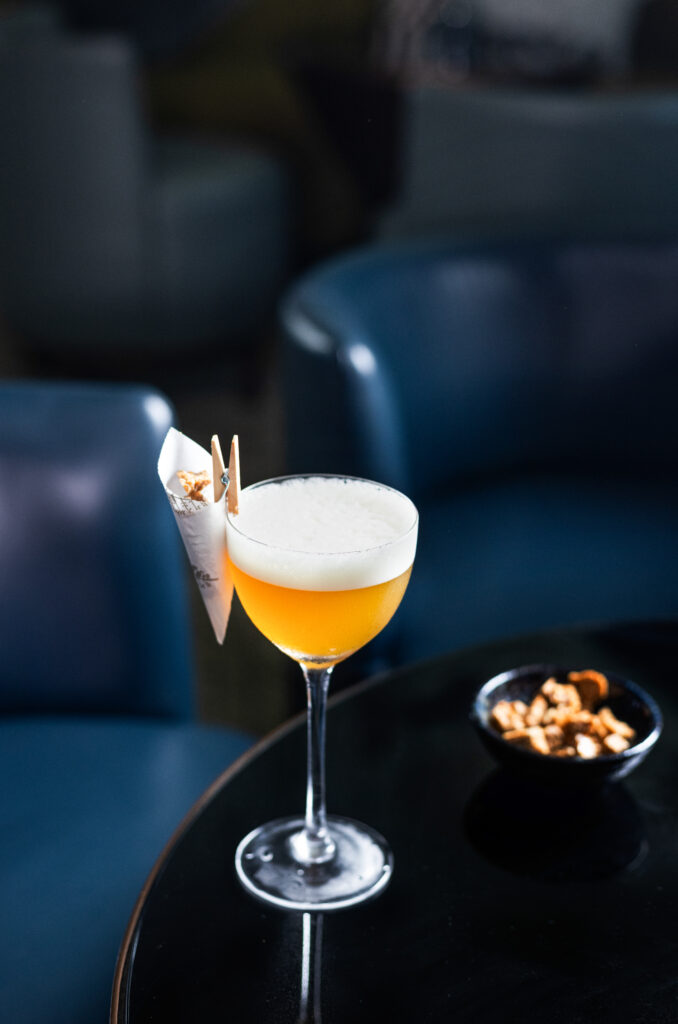 Here are some of the nine of my favourite Indian style cocktails from bars and gin makers from across the country.
Dilli 6 at Sidecar, Delhi
Ingredients: Vodka, ginger, lime, watermelon, Roohafza, coconut milk wash, garnished with rosé white chocolate
Taking inspiration from Sharbat e Mohabbat that's been served across Old Delhi since the Mughal reign, especially during Ramzan, it brims one with nostalgia while bringing a classy touch and presenting it with panache and innovation. A lovely summer sipper.
Seed by Copitas, Four Seasons Hotel, Bengaluru
Ingredients: Bacardi Oro, Homemade Peanut Candy Liqueur, Saline Solution, Sweet Vermouth, Lime Juice, Magic Velvet Foamer shaken and served with Peanut Candy
Their 'Greener Future' menu tackles sustainability head-on while sparking conversations around nostalgia, where one relives their childhood memories. Seed, Flower, Root, Stem are intelligently concocted drinks with some integral South Indian impressions. First sniff on, the drink arrests you, puts a constant smile as you sip on it till the end. The balance of sweet, saline, earthiness, and aromatics makes it an effortless charmer. Did I have just one? Nope. Can you have just one? I bet not.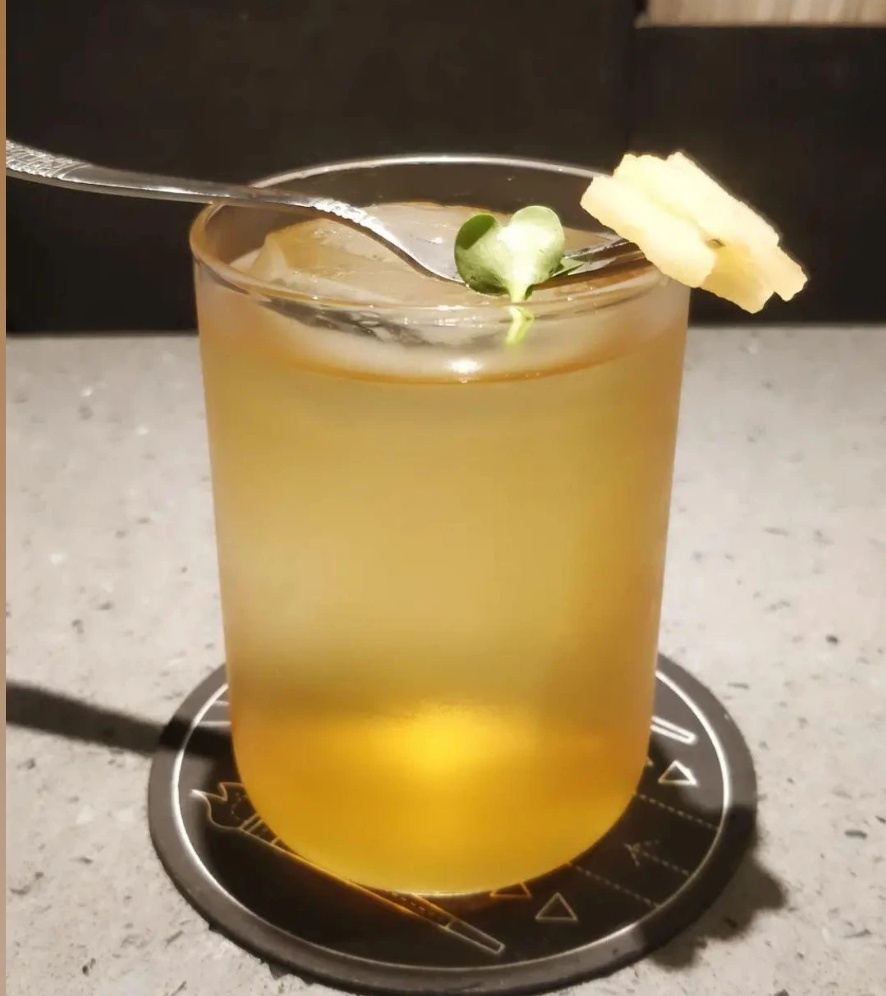 Chintapalli Gimlet, at
Lair, Delhi
Ingredients: Indian Gin, Homemade Granadilla Shrub with Agave and Indian Spices, served with pickled apples. 
Gimlets have classically been aperitifs with gin, lime juice, sugar. Shrubs and pickles have elevated them and added sexiness to their rather simple appeal. Granadilla and agave are grown wildly in India and pickling them with Indian spices adds several layers of complexity to the drink. 
Heisenberg by Bar Tesouro, Goa
Ingredients: Cazulo Coconut Feni, Greek Mastia Spirit, Dry Vermouth, Lime Juice, shaken and poured over Blue Curaçao infused ice, topped up with tonic water and two dashes of Absinthe
A riff on Corpse Reviver No 2, with inspiration from the modern cult Breaking Bad. The colour resembles the hue from the drug-lord Heisenberg cooking crystal meth, it presents Indian heritage spirit, Feni, in an unprecedented avatar. Mixing it along other relatable flavours, one can easily drink multiples of this drink for its easy appeal and funky colour.
Duronto Express by PCO, Delhi
Ingredients: Vodka, Clarified Jamun Cordial, Carbonated Coconut Water. 
Named after Duronto Express trains, which connects Delhi to all the coconut regions of India. This whimsical cocktail transports Jamun from the north, and Carbonated Coconut Water from the southern and eastern coconut growing belts, to create something very unique – much like the train it is named for.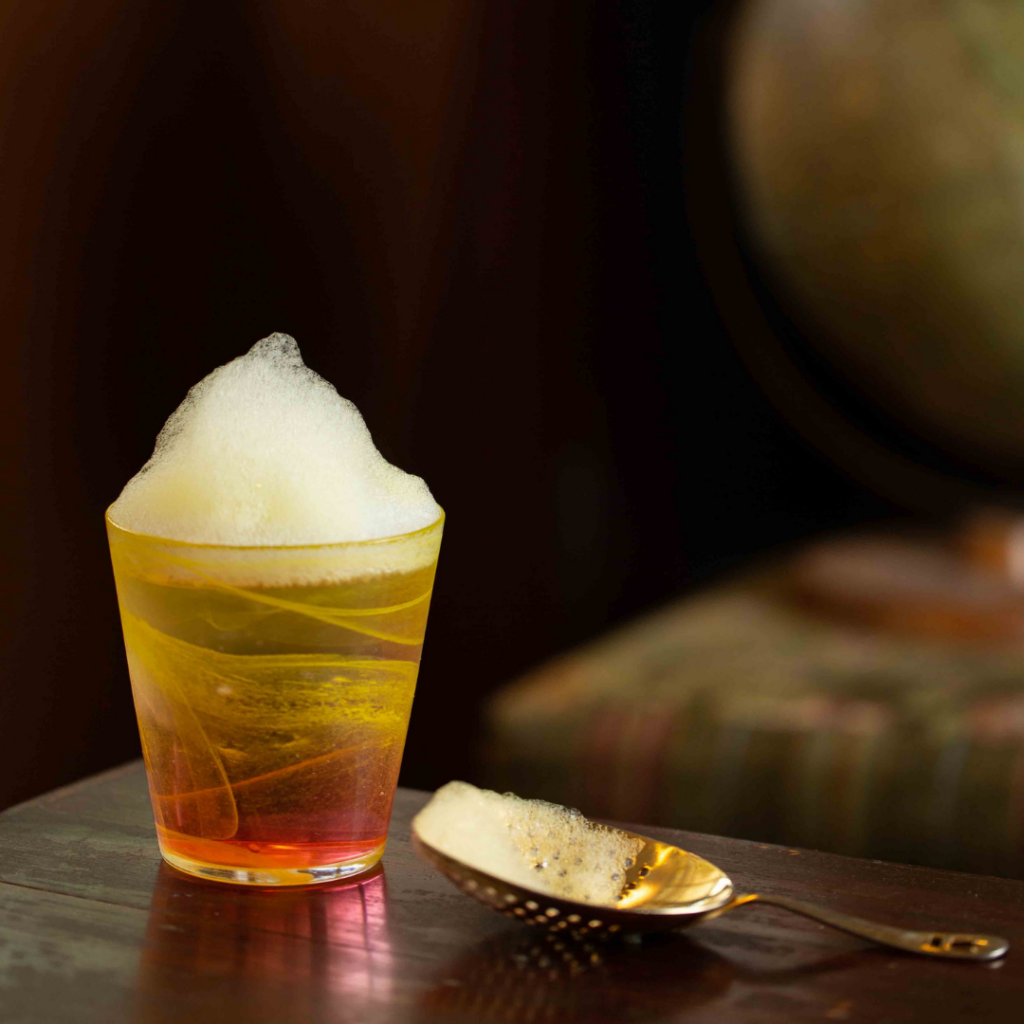 Flora Dora by Trading Tides, The Bombay Canteen, Mumbai 
Ingredients: Trading Tides Gin, fresh raspberries, lemon juice, dry ginger ale, gently stirred together and garnished with fresh raspberries.
A pandamic-born, cultural exchange gin between India and Australia, Trading Tides is the first Indian-international love-child. The simplicity of the drink amplifies this confidently unique gin and celebrates the heights Indian gins can achieve. Ginger and raspberries add freshness and play of a spicy-citrus twang that the gin displays too.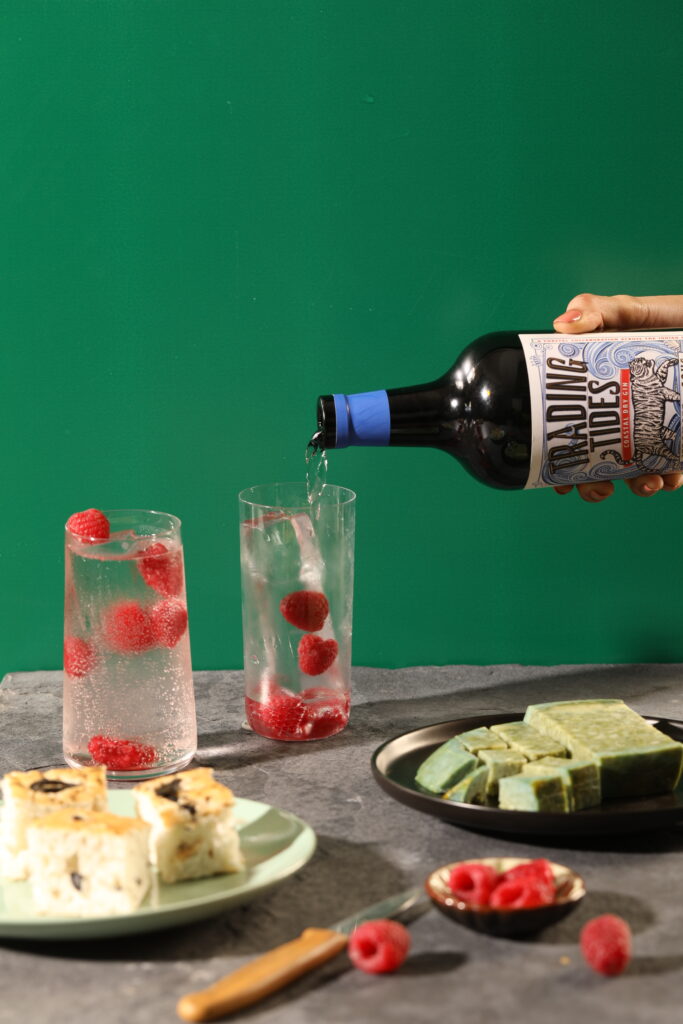 Salt Lime Rickey by Greater Than 
Ingredients: Greater Than Gin, lime juice, ½ teaspoon salt, built up and garnished with a slit green chilli
If 'tell me you're from India without telling me you're from India' was a cocktail, it'll be this. We've all seen Nimbu Mirchi hanging on every plying truck to ward off evils, and see these simplest of household ingredients around in every kitchen and dining tables. It's easy to like, easier to make, and so refreshing that an addiction alert should come alongside!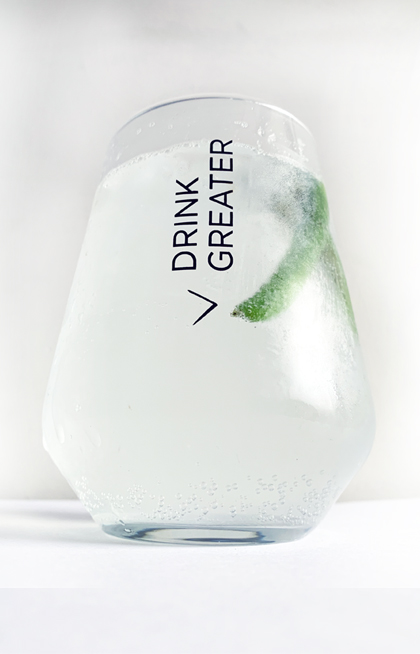 Himalayan Negroni by Hapusa
Ingredients: Hapusa Himalayan Dry Gin, Timbur (Himalayan Sichuan Pepper) infused Vermouth, Campari, stirred and served with Torched Cherry Tomatoes on a spear
As a mountaineer I always say, if there were no Himalayas, there would be no India. The lap of Himalayas presents us with several gifts, and Timbur is an integral part of the local cuisines and medicines. Himalayan Negroni is the Indian adaptation of a classic, adding a zing of citrus spice and smoky savouriness that accentuates the rustic Himalayan Juniper character with ease.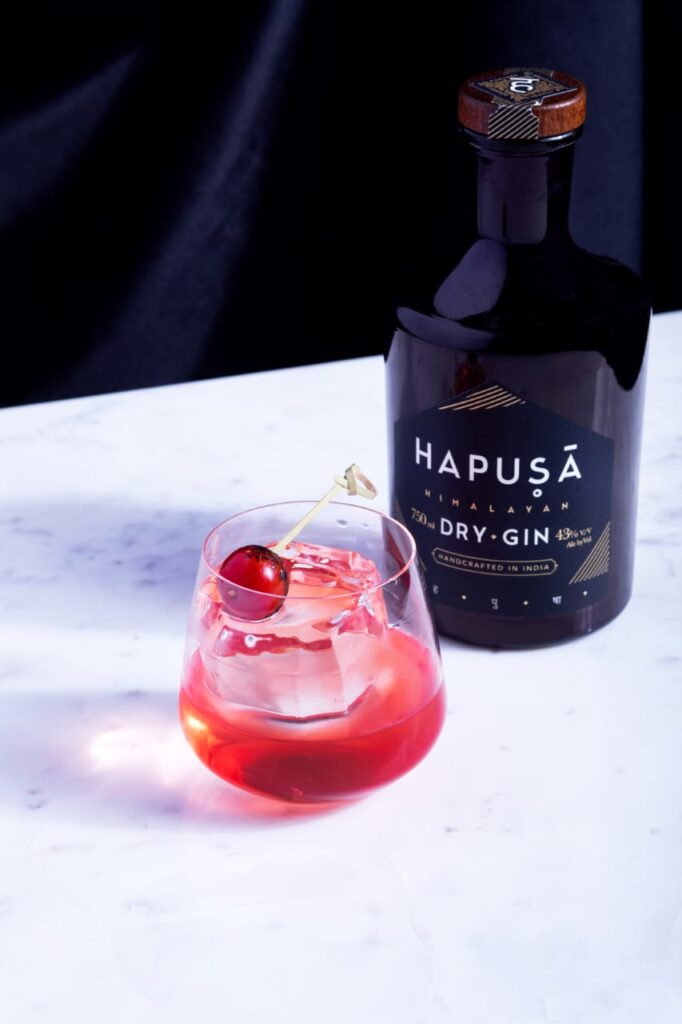 Terai Tea Martini
Ingredients: Special tea blend with Assam tea, bergamot, and fennel, Terai India Dry Gin, thrown and served with an Indian lemon twist
Throwing has made a comeback in recent years because of how well it aerates a drink and draws out a wide range of aromas from the ingredients. This martini is well-rounded with fresh fennel aromas and a hint of sweetness, finishing on a dry yet citrus note.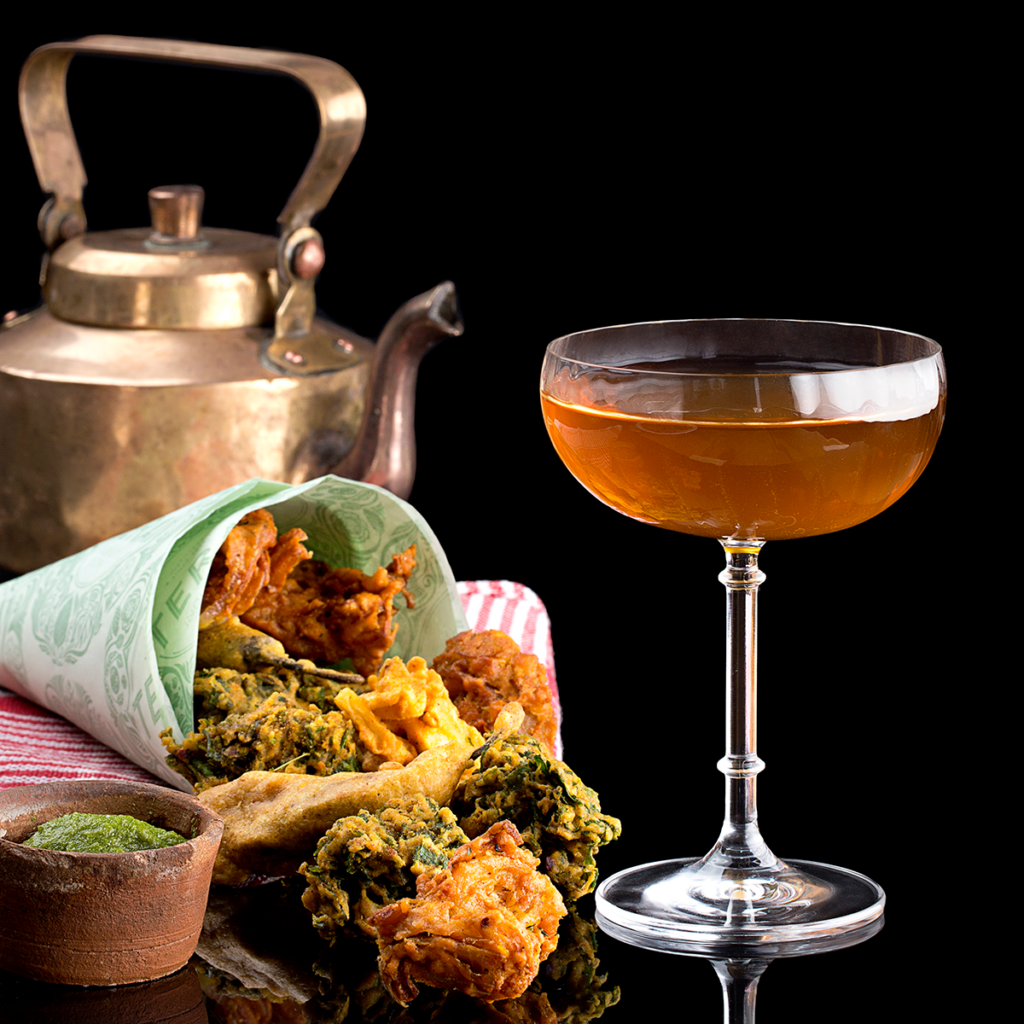 Published first in Man's World India, August 2022