Among the grapes that capture the essence of their representative country's wines production one must make due mention of Tempranillo and all it achieves for Spanish Tintos. Synonymous with Rioja, the variety has silently resided in every corner of the country with different names for ages. Initially, it received a slow welcome on the international scene. But, upon arrival, many authorities lauded it as the 'Next Big Thing'.
ORIGINS OF TEMPRANILLO
Whilst it is Spain's local find, a legend claims that it was the Burgundian monks who carried its cuttings from France on their way to Santiago, and dropped them off at the monasteries here. Following this, claims were also made that Pinot Noir and Tempranillo may have similar parentage. While that may be dubious, they do share some similarities, one being their early ripening, called 'temprano' in Spanish, from where the grape gets its name, meaning the 'little early one'. Now it flourishes in the cooler parcels of Rioja, Ribera del Duero, Penedes, and Navara. With over 550 clones and mutations, it even has something to fill up the hot vineyards of Valdepenãs, Toro, and even Portugal for its treasured Ports.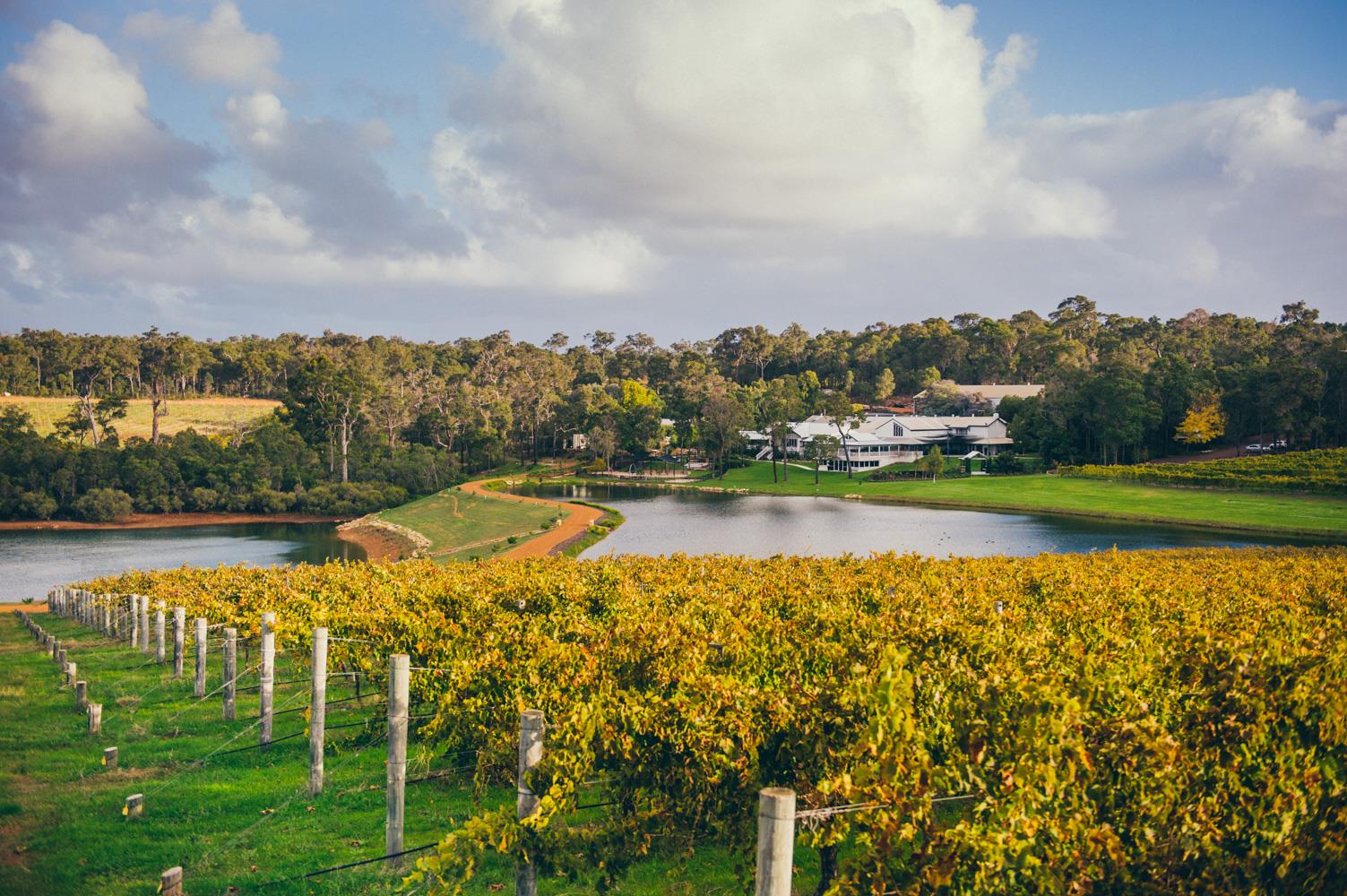 TEMPRANILLO GOES TRAVELING
Phylloxera demolished the French vineyards, in early 1880s. It resulted in a situation where they had international demands but no means of catering to them. They turned towards the Spanish vineyards seeking some remedy. Considering the climate, the French brought Grenache to make wines. The plan was to transported them to Bordeaux, bottle them, and sell as French produce. The French went back, but left a library of knowledge. However, they left behind the know-how to make quality wines. The Bordeaux recipe demanded marrying various varietals and resting them in oak for complexity.
Shortly after, Rioja took charge and not only adopted the recipe but also let Grenache flourish locally. Today, blending is ideal in Rioja reds. Tempranillo's lacking acidity, tannins, and colour Grenache compensates. Luckily, it also improved with oak-ageing. American oak barrels are preferred. Rioja reds have earned a reputation of being 'vanilla-scented', thanks to this. Ribera del Duero, however, exploits the advantage of hot continental climate, blended with the altitude of nearby hills. This ensures a well-ripened acidic fruit, the pillars for the wine to age on.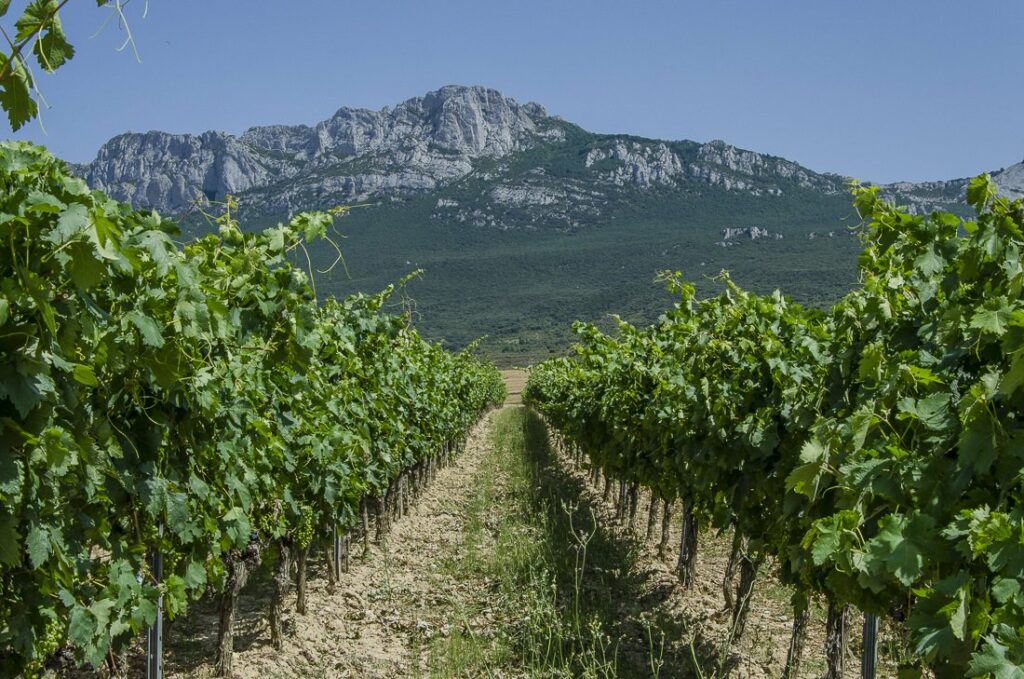 SHADES TEMPRANILLOS
A well-handled Tempranillo has everything an easy drinking wine should have. From good bright colour, moderate acidity, low supple tannins, fruity flavours of strawberry, mulberries, red cherries, it has everything. Grow it in cool climates and it will provide mouth-watering acidity at the cost of low colour and tannins, rendering a quaffable wine. Too hot a climate and the wine will be tannic and thick with no structure. It is the play of climate that makes a good Tempranillo. Rioja does furnish age-worthy wines worthy of easy five to 10 cellaring years.
Howbeit, it's the balance of heat and altitude in Ribera del Duero that produces pure Tempranillos. They're worthy of aging up to thirty years! Houses like Vega Sicilia and Dominio de Pingus rubbish the argument against Tempranillo's ageing potential. They've also earned spot in the world's most sought-after wines, soon becoming Spanish fine wine identity. Upon maturity, it's similar to a matured Pinot Noir, savoury and meaty, rarely too complex. They develop and produce notes of coffee beans, leather, cigar, forest floor, cedar wood, and appreciated for their 'tobacco leaf' character.
DRINKING TEMPRANILLO
Tempranillo has everything New World wines offer; burst of juicy fruits, supple tannins, lively acidity, freshness, and an appeal of difference. Regarding its acceptability, Australia, California, Argentina, Mexico, and South Africa have opened their vineyards to the varietals in the past two decades. India has followed suit. Charosa Vineyards, the latest entrant to Indian quality wine brigade, and the illustrious Grover-Zampa alliance are now producing worthy Tempranillo. Crediting these successful experiments, we now have something unique and playful. Especially, if Cabernet Sauvignon and Merlot don't capture your fancies anymore.
Country's first pure Tempranillo red that has impressed the desi palates with its first vintage release itself. Nurtured under the cooler shadows of the Dindori hills in Nasik, the grapes ripen to their pristine best. This ensures a balance of flavours, and much required phenolic structure. Patiently maturing in French oak for a year further adds character and nuances of finesse. The nose provides a fresh burst of sweet vanilla-scented oak, sweet baking spices, and ripe juicy red fruits. Strawberries, raspberry compote, plum mash, and red cherry syrup fill up the palate soon after drawing a sip. Then, follows the refreshing acidity and round tannins, ending with an alluring and subtle aftertaste. The combination of these characteristics with a youthful appeal, and medium body makes the wine an easy-drinking proposition. Pair it with lamb stew, Malabar chicken, or even pork sausages tossed in pancetta and beans.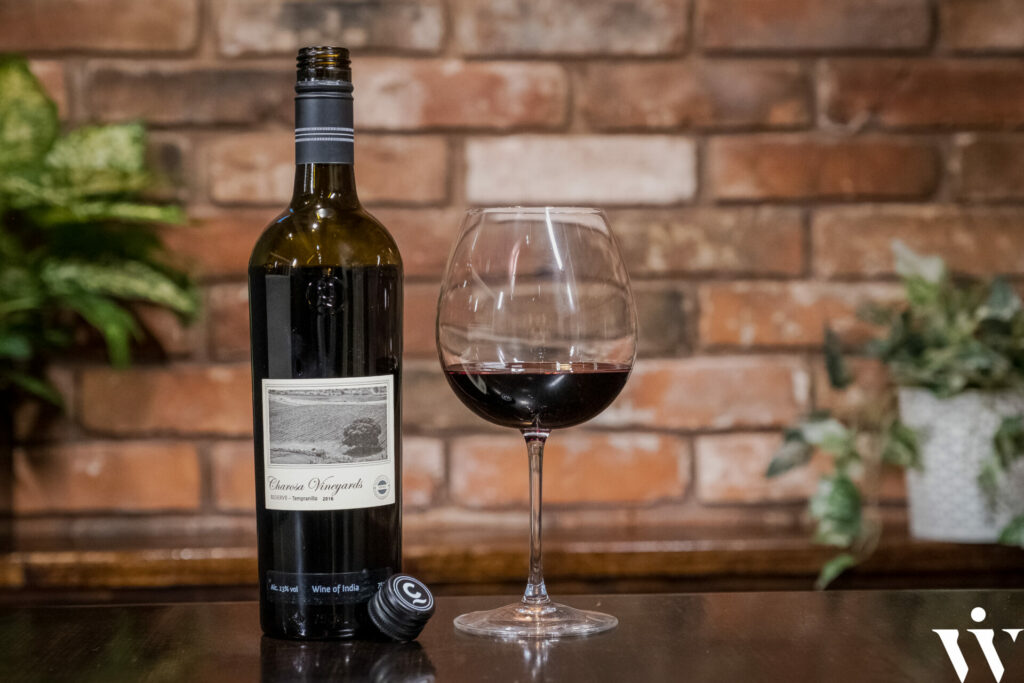 With an initial limited release of only 3000 bottles, the much-awaited Chêne finally reached the shelves last year. Denoting 'oak' in French, it draws a picture of powerful blend with a blanket of granular oaky notes. The nose open up to ripe dark fruit notes like cassis, blackberry, dark cherry mash, and plums. The fruit is accompanied with subtle traces of warm and baking spices with sweet vanilla notes. All this bound with robust and sturdy oak. The aftertaste leaves the palate lifted with chewy yet long-lingering matured savoury tones. Touches of liquorices, roasted coffee beans, and cigar smoke follow. The wine rests in the cellars for up to three years before released. Yet, it's worth lying it down for a few more.
Owing its name to the Iberian Peninsula, the land of oak trees, home of the wood on which the wine rests during its adolescent first year to be called a Crianza. Spanish reds are difficult to not like. Torres family, guarantees quality. Delicate fruity aromas of raspberries, cranberries, red currants, sweet cherry syrups, and a touch of moist earthiness are gently wrapped with spicy tones, vanilla and cinnamon hints. A juicy palate and a round mouthfeel compliments the palate. Fruit-rich palate with an uplifting delicacy and harmony allows returning to the wine without much thought. A good pairing with lamb shanks, kadhai preparations, tandoori mushrooms, and smoke-cured ham cuts.
The celestial configuration of Ribera del Duero's cloud-kissing hills owes the wine its name. The natural relationship between day's bright sunlight and evening's chilly calm promises propitious wines. And, Torres Celeste is the window in to Ribera del Duero's finesse-bound reds. Noticeable deep colour marks the first indication about the wines strength. Matured and intense nose opens up to black pepper hints, dark olives, liquorice, toasted oak, and aged meat. Substratum of matured dark fruits compliments the ripened tannins, warmth from the alcohol, and full bodied robustness of the wine. It is an elegant drop which can age well too. Rest it for 5-7 years and relish it with a discerning grilled steak or lamb rack, charred chicken breast, Chettinad preparations, or spicy chorizo dishes.
The winery gathered international attention in 1895 when it became the first non-French winery to win the much coveted certificate of honour at the Bordeaux Exhibition. With an architectural genius that can be spotted from a distance, the winery is the mecca for quality wine production in Rioja. It effortlessly serves as a benchmark for many budding wineries. Dusty nose captured the essence of traditionalist winemaking style with notes of meat, candied bacon, balsamico, red fruit compote, touches of sweet oak, earthiness, and minty calm. Palate holds the full bodied weight supporting the ripe dark fruit notes, leathery touches, with roasted coffee beans, nutmeg, bayleaf, and toasted nuts, finishing with a velvety tannic chewiness. A good portion of paneer lababdar with butter naan, lamb biriyani, mutton rogan josh, veal schnitzel, and gamey preparations can do justice to the wine.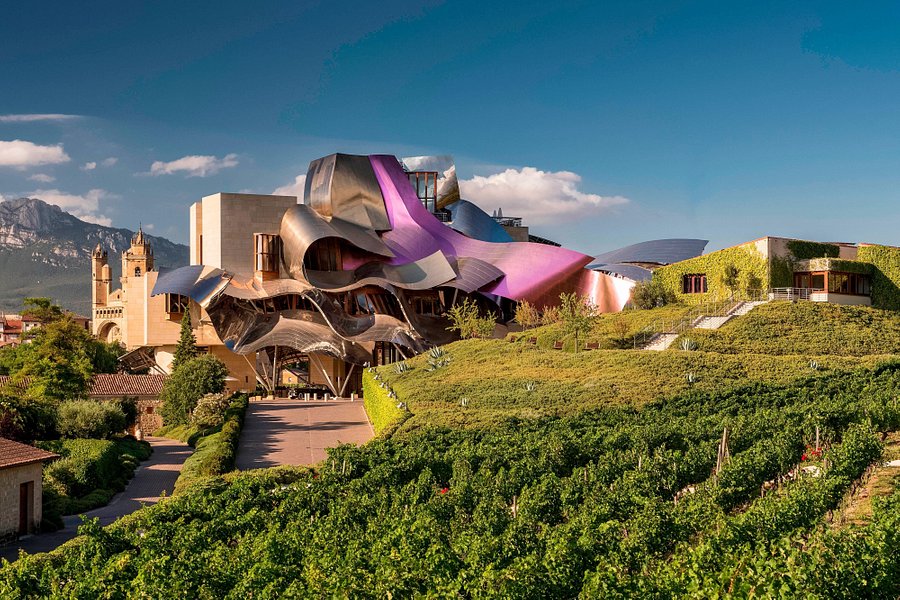 The mesmerising wines of Bodegas Roda are a treat and deserve a laudable occasion to be savoured. Having spent over three years in the cellars, the wine matures to the discipline of a unique character of its own. Aromas are captivating, vibrant floral note upfront is followed by rich and ripe red fruit character overlapping fresh sweet oak and baking spice tones. Soft mouthfeel with round juicy tannins allows the wine to create a rich impression. Enjoy it best with gamey meats, oven-roasted camembert with caramelised pepper and red onion, pork spare ribs, and black bean chicken.
Named after the warrior tribe of Celtic origin, the Berones, who called their land Beronia, the wine is as humble and grounded as the thought of its moniker. Having spent initial years in barrels followed by a long term in the bottle, the elixir is brought to its utmost finesse. The 2007 vintage we recently tasted was a burst of assortment of aromas and nuances. Complexity takes over with notes of dark chocolate, bayleaf, cinnamon, leather, cigar leaf, forest floor, touch of aged balsamico, smoked meat, chewy wet wood, sweet oak, and hint of foie gras. Velvety delectable tannins, refreshing acid back, and soothing balanced alcohol aid in supporting the wine in its prime.
Beronia breaks the notion that Rioja's seldom age well, it can live a healthy long life. My picks for sharing the table with would be a traditional roasted chicken dish, pan-seared red snapper, aged grilled pork chop, or a simple dal makhani.
Navarra Tempranillos are hard to spot on any wine list in India. Known for their fleshy fruitiness and individuality, however, the reds from the region are overshadowed by Rioja and Ribera del Duero legends. Principe de Viana defined modernistic production in Navarra and the wines show the same. Even after aging it for a year in oak, fruit dominates and display notes of soft berry flavours, cassis, blackcurrant, plums, and black cherry, infused with subtle hints of chestnut, coconut, chocolate, vanilla and cinnamon from the oak. A simple easy drinking drop with good structure and balanced that can be paired with Moroccan lamb shank, kosha mangsho with lucchi, sausage platter, Mangalore style vegetable curry, even pan seared salmon.
Tip: Tempranillos are best savoured in their youth, only some can age.
First Published in BBC GoodFood Magazine in July 2014